Reordering/Display on Website [Next Gen] Follow
Summary
There are multiple ways to reorganize a list of agents, a team, employees, or an office. For this example, we will be using the "Agent" list, however, the organizational tools work the same on also the team, employee, and office pages.
Step by Step
admin > agents > reorder button with drop-down menu
1. Select the "Profile button"
2. Select "Agents"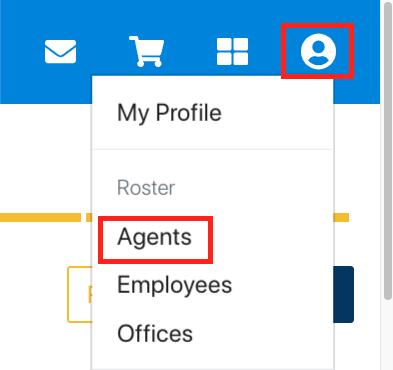 3. Select the reorder dropdown to Reorder your Agents by First Name, Last Name or Randomize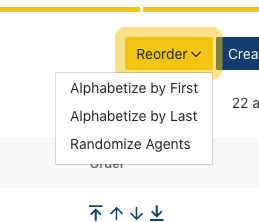 4. Alternatively, there are several other methods of reordering with different categories, listed below:

5. In addition to this, the default display of agents can be changed using the Order option:
Arrow signs used to move agents manually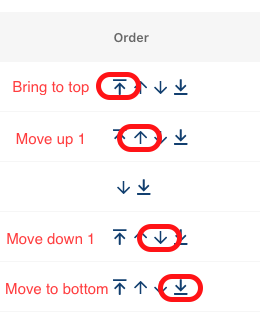 Definitions/Context
Name: Admin, broker, agent, or employee name
Email: Employee business email only
Office: Admin, broker, agent, or employee office, is applicable
Role: Designation as admin, broker, agent or employee
Display Bio: If there is a public bio for this representative
Contact management: If representative has contact management privileges
Order: Manual reordering option
How does this differ for agents?
This view will be for the admin and broker roles only. It is not accessible by the agent or employee role.