Creating an Action Plan [Next Gen] Follow
Summary
An Action Plan is essentially a template for a course of Action an agent should follow after interacting with contacts and properties, or creating and closing deals. This template can include tasks and messages based on previously sent email campaigns.
Admins and Brokers can create company-wide Action Plans that can be applied to all Agents. They will also have the ability to create a Personal Action Plan for a specific Agent.
When a plan is applied, it looks at all the tasks and messages within that plan and creates a new task and message for the contact/property/deal combination. The tasks will be created according to the timeline of the action plan, and the message will be sent to the contact from the assigned agent.
**Contacts must have an active email account to be included
Already created an Action Plan? Here is how to add a task.
Step by Step
To see all current Action Plans:
admin > task & events > action plan tab
1. Select the Task & Events tab

2. Select the Action Plans tab to review current built Action Plans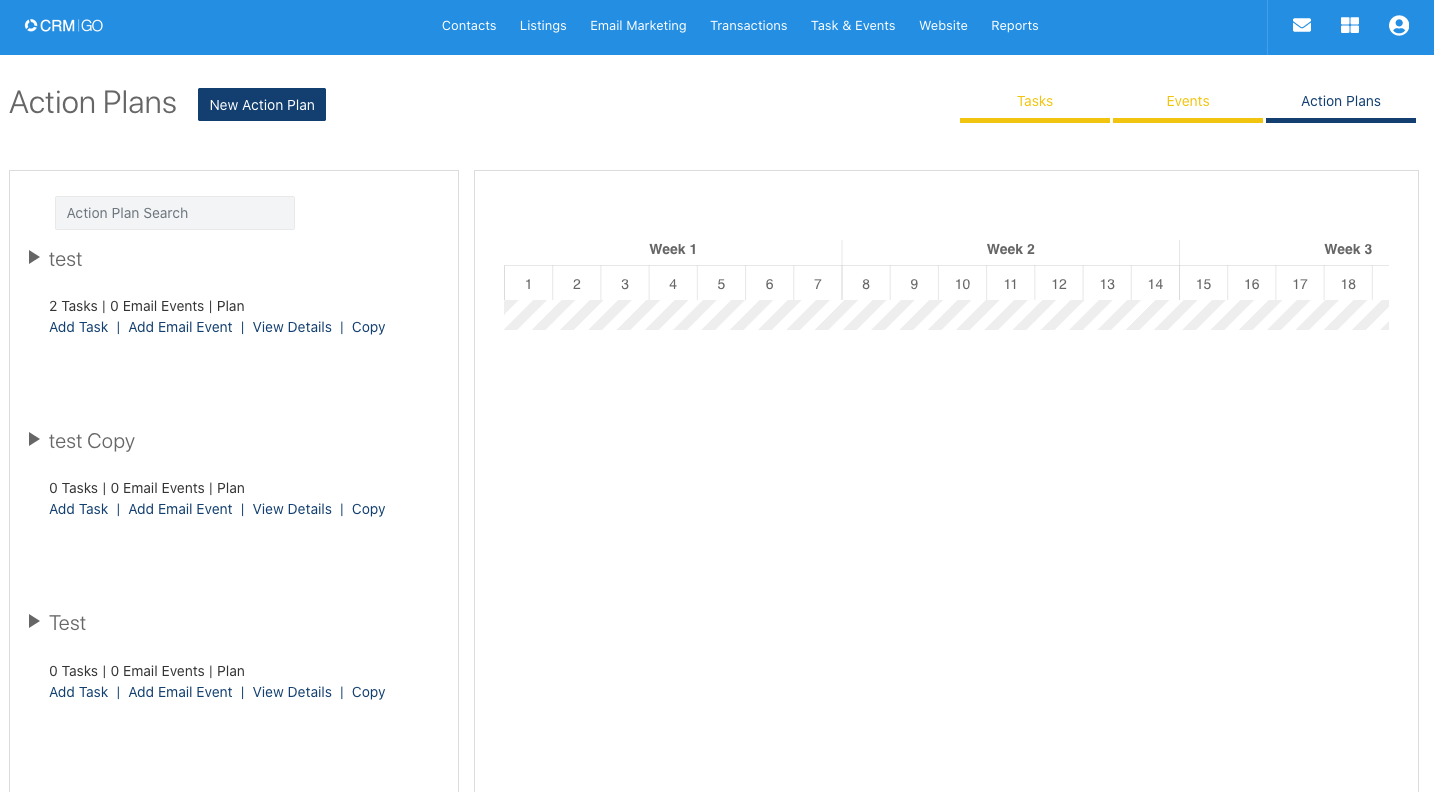 Creating an Action Plan
admin > tasks & events > action plan tab
1. Starting from the home screen, select the Tasks & Events tab
2. Select the New Action Plan button which will prompt the first pop up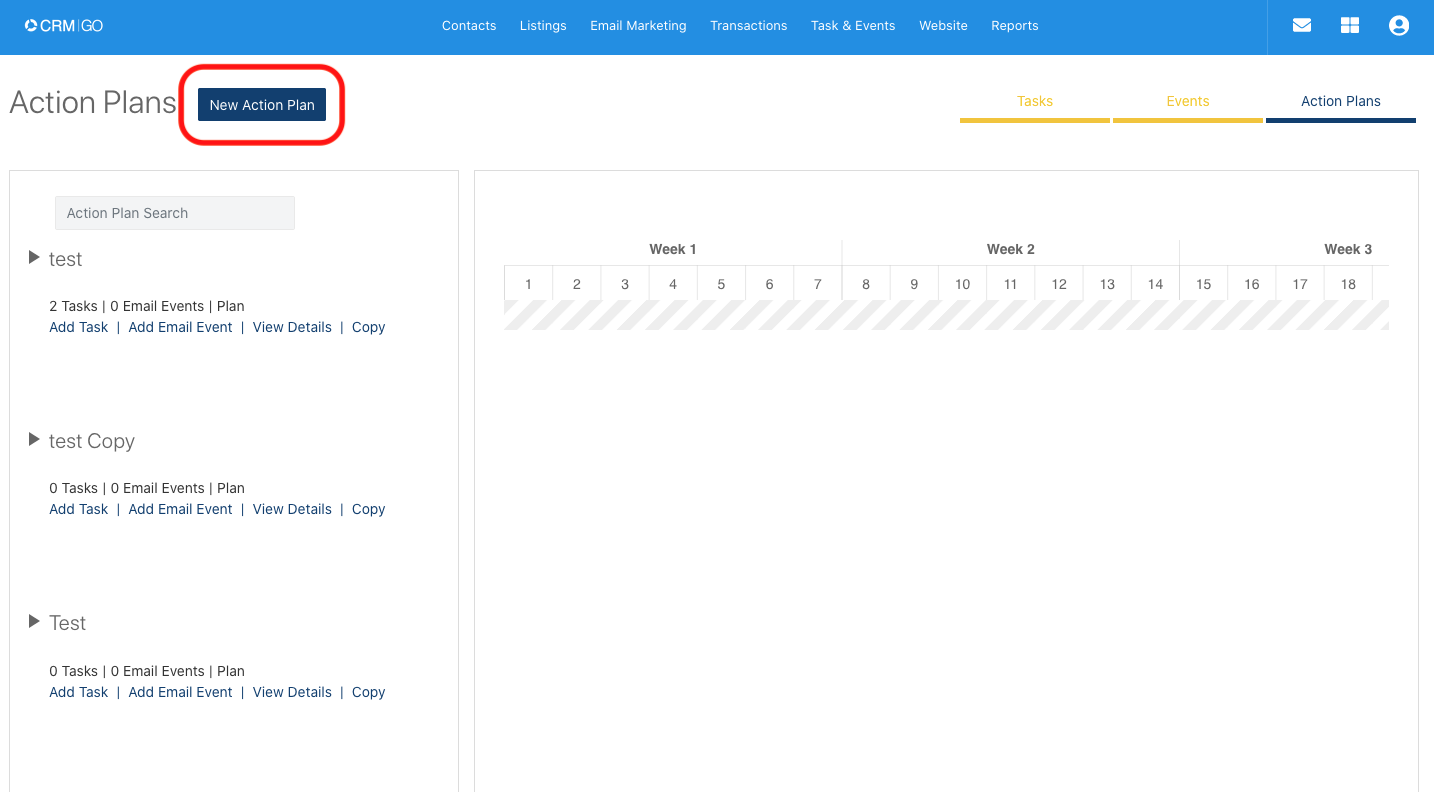 3. Fill out the requested information (action plan name, whether it is for the company or personal, and add a description)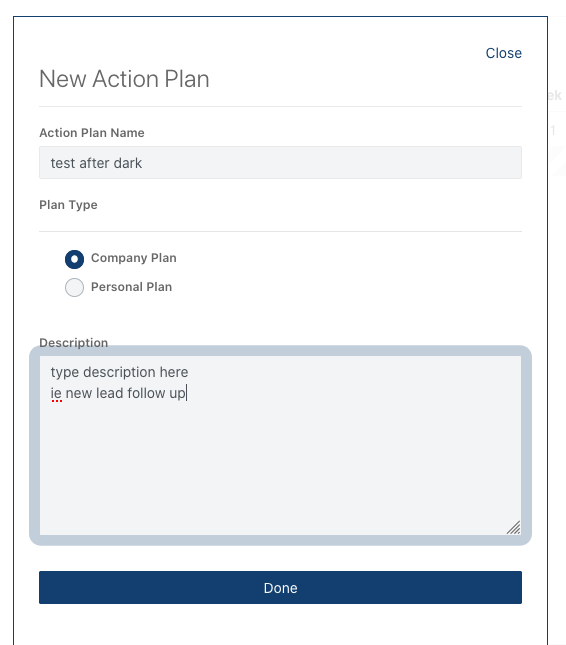 4. The new Action Plan will now be added to the list of created Action Plans. After the Action Plan has been created, tasks can be added, email events can be created, details can be viewed, or the whole current Action Plan can be duplicated.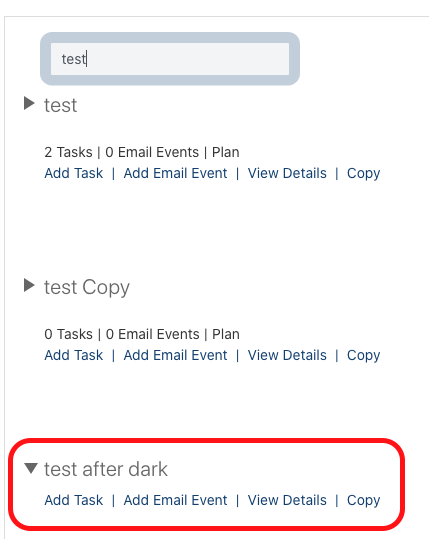 FAQ
Q: Who can use Action Plans?
A: Action Plans can be made company-wide or personal
How does this differ for agents?
Brokers, agents, and admins can all create and utilize Action Plans.