How to Use Draw Search [Next Gen] Follow
Summary
Draw Search is a great way to see what listings are in the desired area. Sometimes, clients are interested in an area that's a little more particular than just a school zone or a zipcode, so you can use the draw search to exclusively see listings in that area. To learn how to use the regular map search feature, click here.
Step by Step
admin > listings > draw search option > set points on map
First, go to the "Listings" section on the dashboard.
In the map view, on the top right, there should be a "Draw Search" button.
To determine your draw search area, click on specific spots to make corners. Complete the shape by selecting the first point.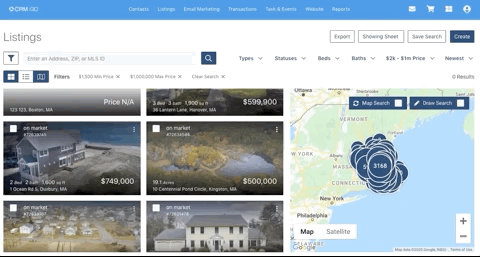 How does this differ for agents?
Admin, Broker, and Agent users have all access to this option. This is also usable for both logged in and logged out clients.