How to Create a Custom Status for Contacts [Next Gen] Follow
Summary
The Propertybase Go CRM comes with several default statuses that are common to the real estate industry. The default statuses include:
New
Incubating
Client
UAG
Closed
Inactive
Dead
Your brokerage may want to customize these statuses or add additional statuses to align with internal workflows. This article reviews the process for doing so.
Step by Step
admin > inline menu > settings > leads > lead statuses
Click the profile icon on the top right and select "Settings" from the drop-down.
From the sidebar on the right, click "Leads".
Click "Lead Statuses" from the tab at the top of the page.
Here you can add a new status, or change the order of the current statuses by using the blue arrows to the right.
If you'd like Contacts with this status to be considered as "Active" in your database, check the "Active Status" box
Be sure to save your settings when you are done!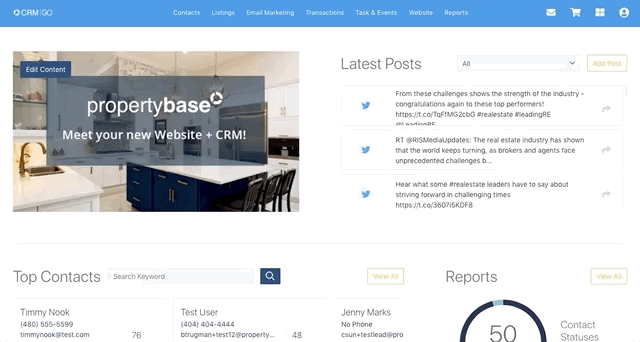 How does this differ for agents?
Admin and Broker level users are able to make the adjustments for customer status types.