Send Delay Rules [Next Gen] Follow
Summary
The send delay is a function that allows a Broker to add a waiting period or delay to occur before sending a specific email notification to a client.
Step by Step
Please see "Creating a Drip Campaign" or "Creating a Blast Campaign"
When building out an Email Campaign that could consist of 1 or many emails, there will be an option to utilize a send delay rather than a campaign being started directly after creation. After the layout and content have been added, there will be an option to add a delay that can be comprised of minutes, hours, days, and/or months.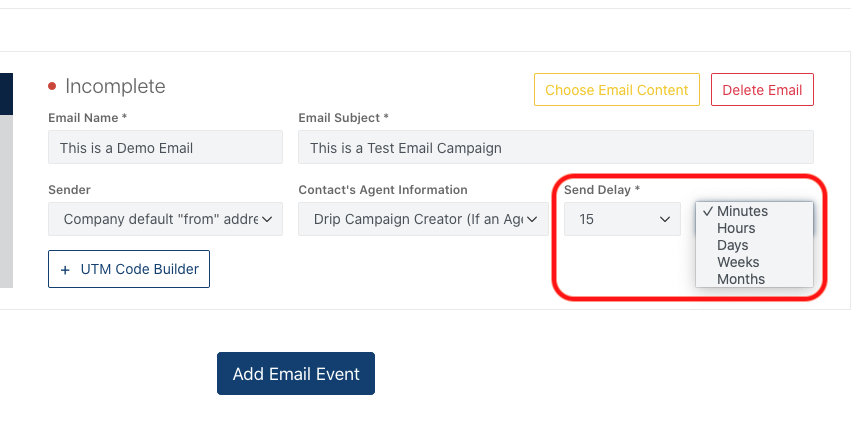 FAQ
Q: Will it matter what order the emails are created in?
A: No, the CRM will determine the correct order for emails to be sent based on the delays set.