Creating a Saved Search [Next Gen] Follow
Summary
Contacts can sign up on your website for daily email updates containing new or updated property listings that meet their search criteria. The email update search criteria they save can be viewed by selecting the email updates. Brokers and the contact's assigned agent can change the search parameters that the lead has set if desired, and can add as many additional daily email update search criteria sets as needed. A maximum of two emails are sent per day; one for sales and one for rentals (if applicable). Each email contains all results for any search related to that listing type (sales or rentals). These emails can be set to send immediately, daily, weekly, or monthly. Any property that is newly listed or updated within the past 24 hours for daily, week for weekly, or past month for monthly will be included.
Step by Step
admin > listing tab > search desired combination to save > save search button > fill out details
1. Starting on the home page, select the Listings tab

2. Search for the desired combination of properties to be saved. This can be anything from amount of bedrooms, type of housing, or location.

3. Once the property configuration has been set, select the save button and choose one of three options for notification: self, contact, or list.

Set alerts for current user: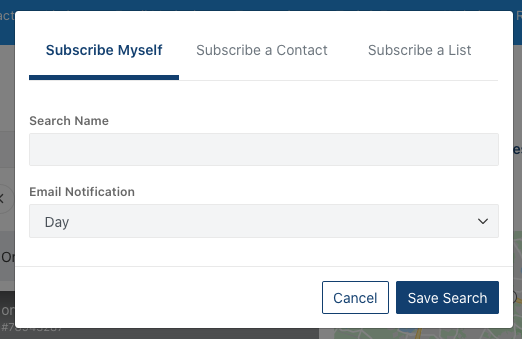 Set alerts for contact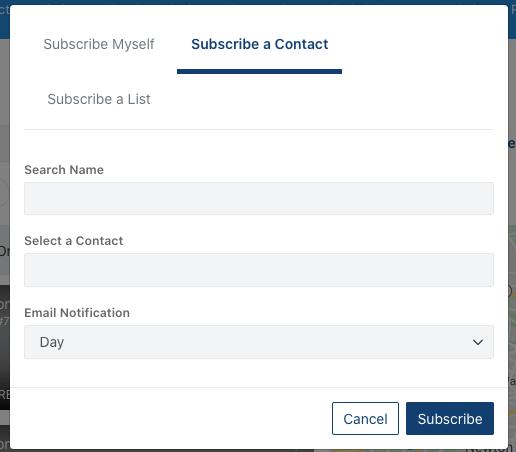 Set alerts for a list of contacts: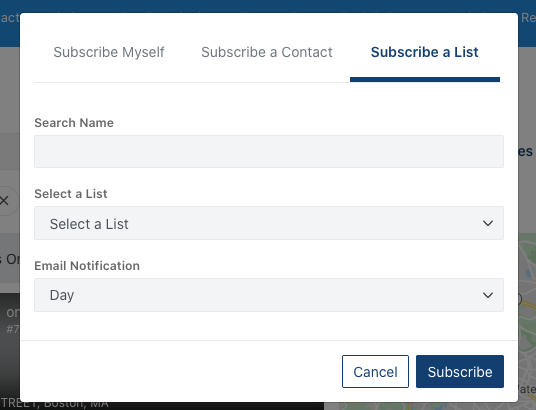 How does this differ for agents?
Admin, broker, and agent users will have access to creating saved searches.
See Our Video Below: