Custom Property Type Groups [Next Gen] Follow
Summary
Every MLS is different and may use different terms for the same type of property, such as general terms or more granular.
Step by Step
admin > inline menu > settings > property types
1. Start by selecting the inline menu on the home page followed by settings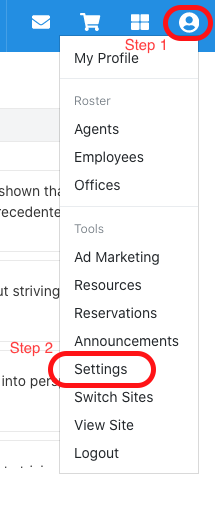 2. On the left hand side, select property types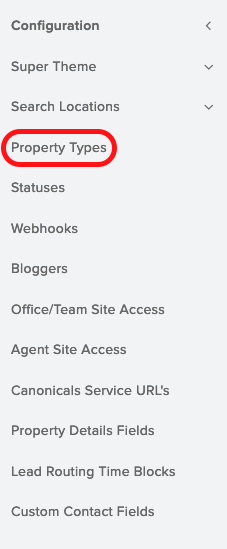 3. Each MLS has its own terms to use and will need to be selected on each MLS subscribed. Once the desired property types have been selected, click the green button to save the new settings.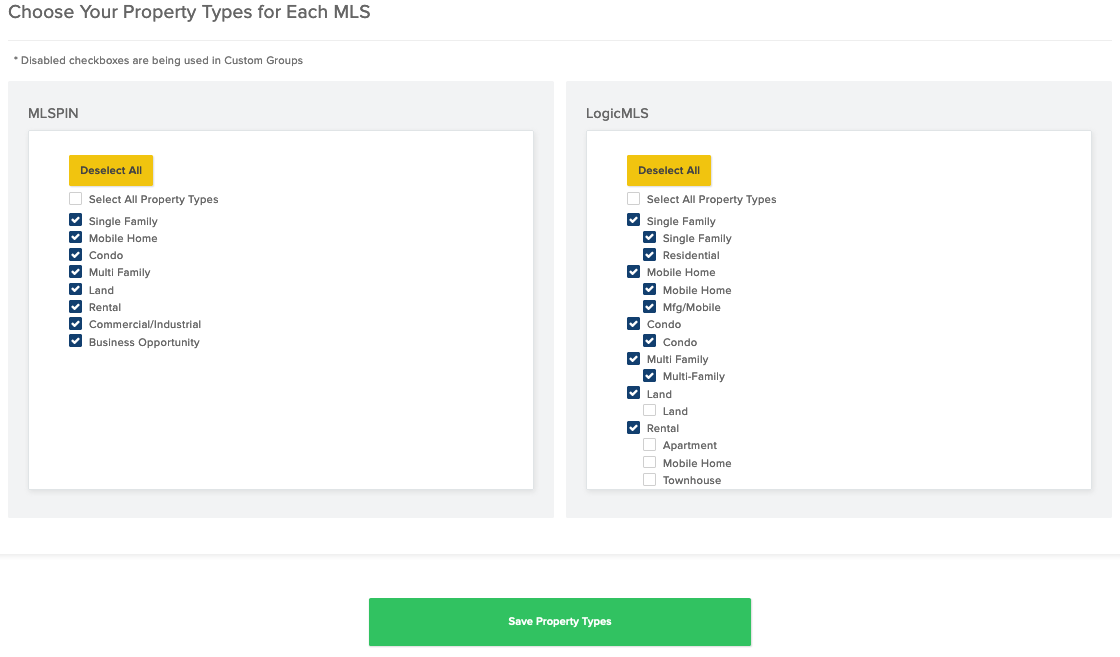 How does this differ for agents?
As this is located in the settings menu, it is visible to admin and broker level users.