Setting the Advanced Search Options [Next Gen] Follow
Summary
With the Advanced Search Options, it is possible to limit what can be searched for on the client's end. The front end advanced search options limits what shows to the customer while the back end advanced search options are indicators that can be viewed only by admin, broker, agent, and employee level users.
Step by Step
admin > inline menu > settings > property search
1. Choose Settings from the inline menu

2. Once in the settings menu, choose property search followed by selecting the sales tab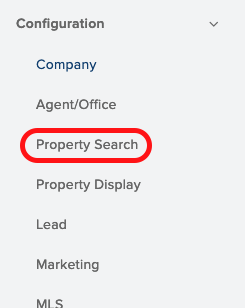 3. Partially down the screen, there are two sets of options, Front End Search and Back End Search. Select the items that you want to associate with either of those categories and ensure to save once this has been completed.
Front End Advanced Search Setting options: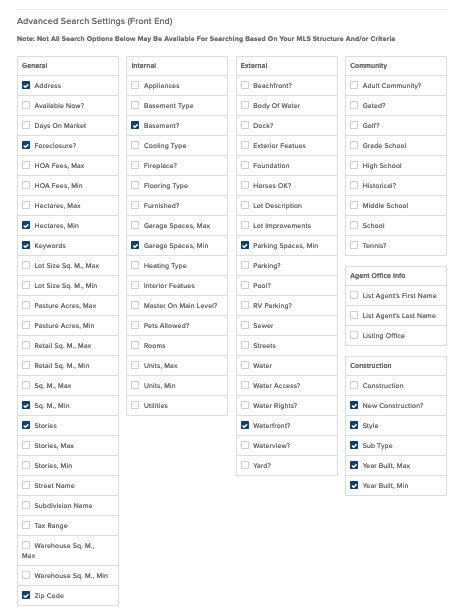 Back End Advanced Search Settings: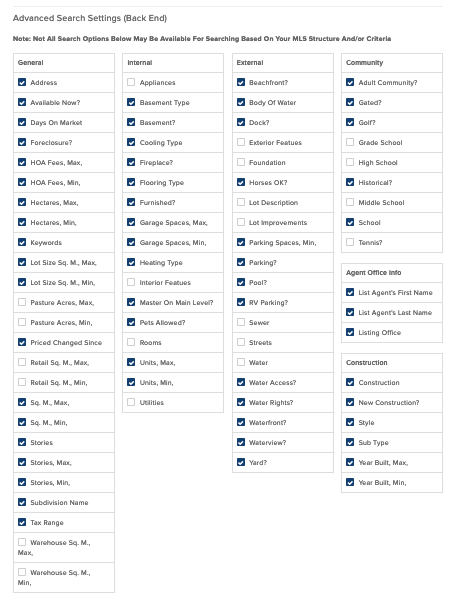 Definitions/Context
Front End: These are the options or categories that show on the website
Back End: These are parameters that are only visible to admin, broker, agents, and employees
How does this differ for agents?
This section is part of the settings menu and is only visible to admin and broker level users.