Previewing Campaigns [Next Gen] Follow
Summary
When preparing to send emails to clients, it is best practice to verify that there are no errors and that the formatting is correct. With Propertybase, we offer not only standard previews, but also mobile and tablet versions as well. Also, a demo email can be sent to an internal email.
Step by Step
admin > email marketing > create blast/drip campaign > during set up of campaigns
Starting on the admin page, select the email marketing tab
Select create blast or drip campaign
Here is a preview of our Mobile View:
Here is a preview of our Tablet view: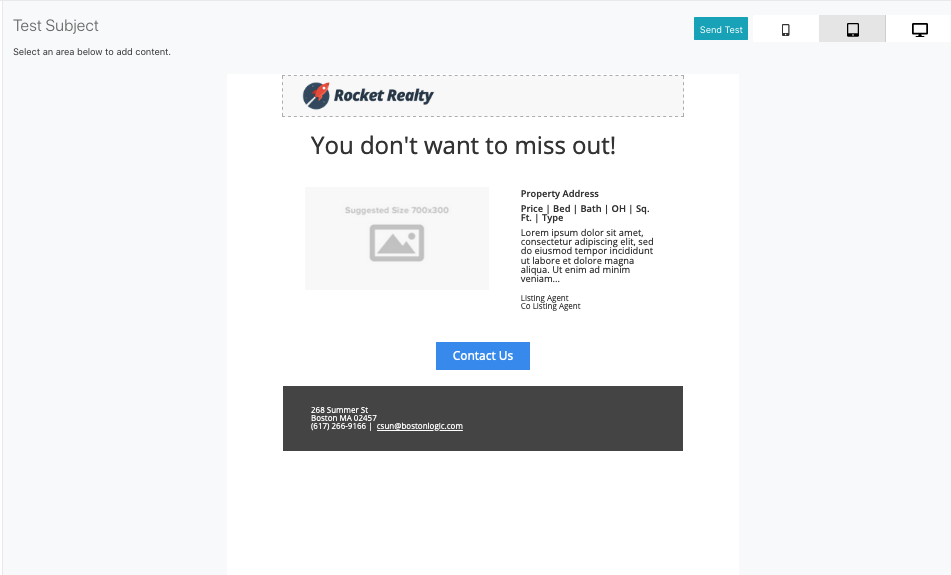 Here is a preview of our Desktop View: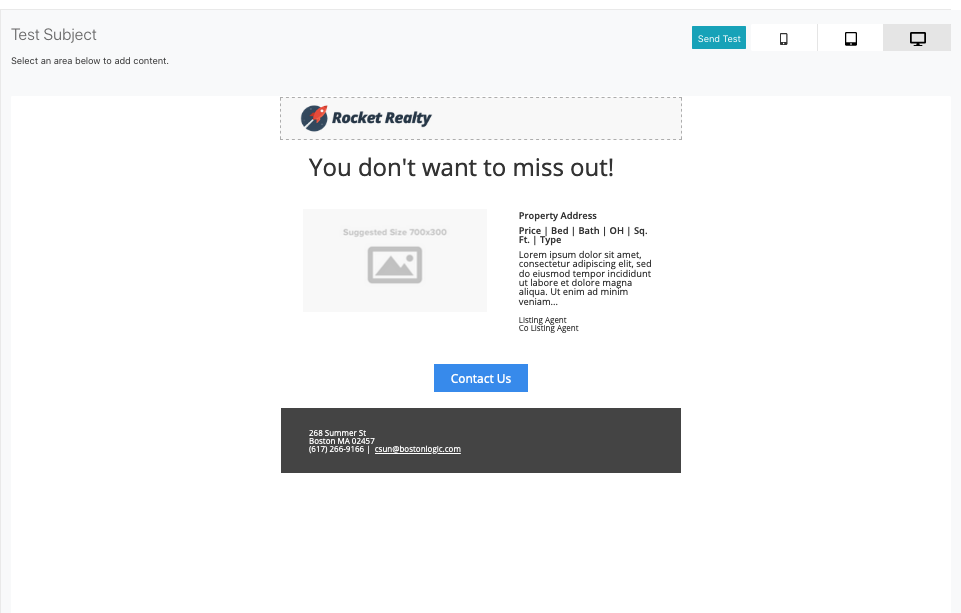 Here is a preview of our Test email options: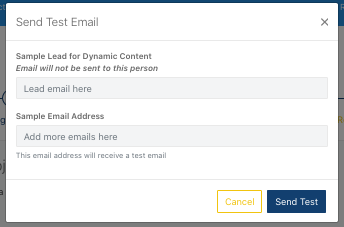 Here is the final review option before activating a campaign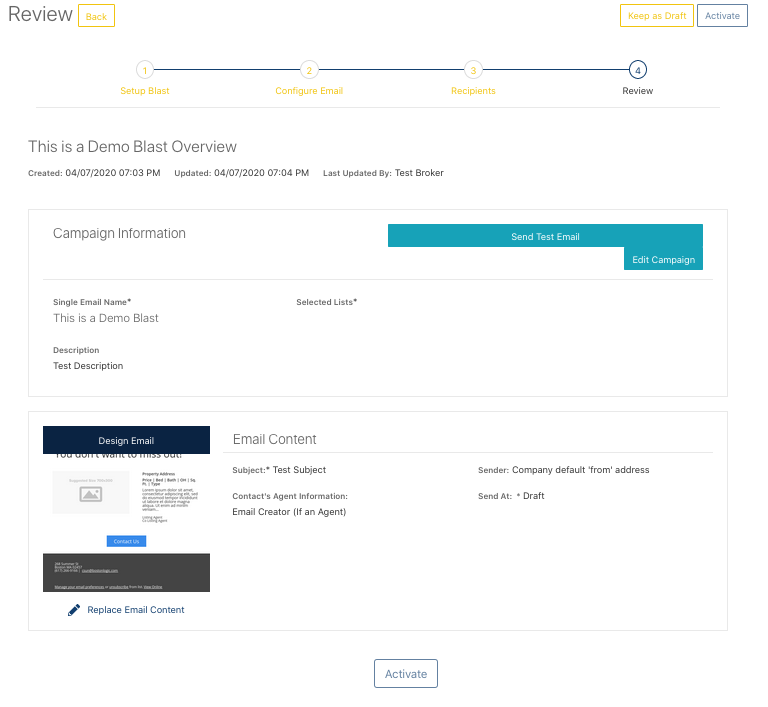 How does this differ for agents?
As this is part of the Email Marketing tab, this is available to the admin, broker, and agent level users.