Overview of Quick Actions [Next Gen] Follow
Summary
Quick Actions is an option made available to all users to create shortcuts to essential activities. To access Quick Actions, all you need to do is click on the 4 square icons in the top right corner of the screen next to your profile. There are no differences in Quick Actions between the agent and admin, and all are available to access any shortcuts available.

From there, on the right-hand side of the screen, a flyout will appear with the options to access 'Create,' 'SSO,' or 'Bookmark.' Under the 'Create,' you can add a new lead, task, or event, or send an email to anyone, in the system or not, or an internal message to anyone else on the platform. SSO or single sign-on allows you to access any other accounts that are attached to PropertybaseGo with a single click, such as back-office, real scout, etc. Finally, Bookmarks will enable you to create your own shortcuts throughout the platform to whatever is most important to you i.e., listings, action plans, etc.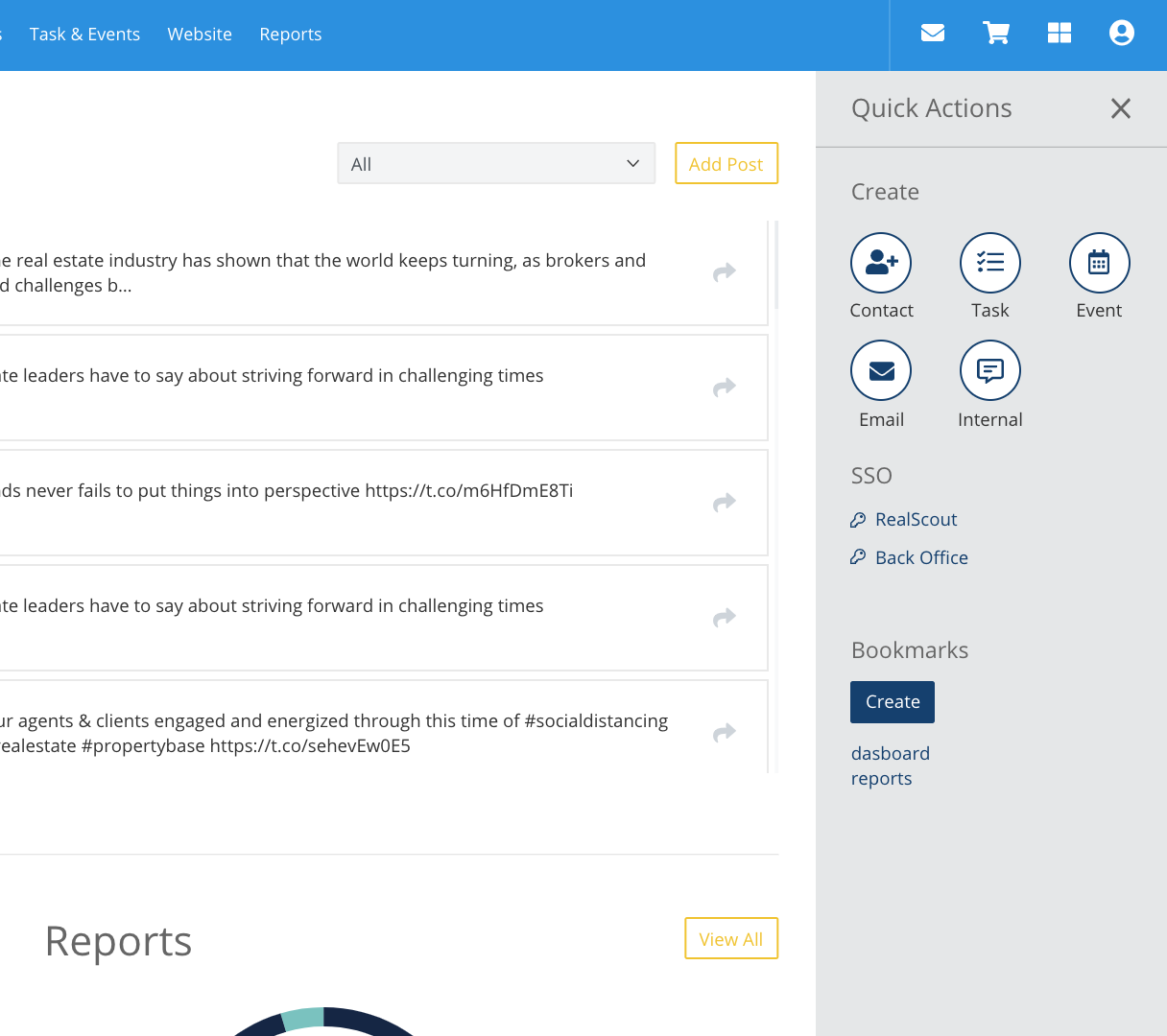 Difference between Agent and Broker
Everyone's bookmarks are different since they are created as they are most helpful. Agents also have a shortcut in the 'Create' section under Quick Actions to create a transaction.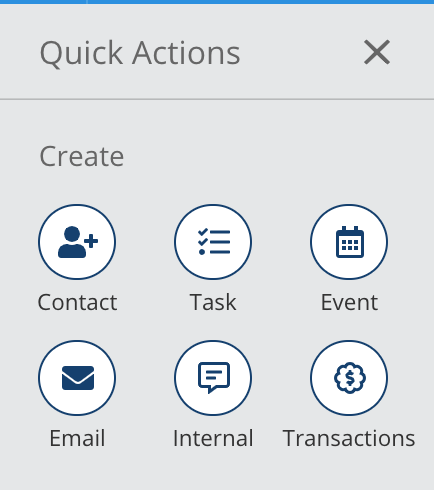 This opens a new menu in the middle of the screen where you can create a new transaction by entering the information of the contact, category, type, phase, and representing.
There are a couple of quick action functions when viewing contacts as well. From the dashboard, select the contact navigation tab at the top of the screen, from here, it will lead you to a list view of all your contacts. If you hover your mouse over the contact you would like to access, on the far left of the screen, you have access to email, edit, and delete the contact.
Also, if you click on the name of a contact you would like to access, it will lead you to a screen with all of their information. From here, you have the option to select Quick Actions on the top left of the page.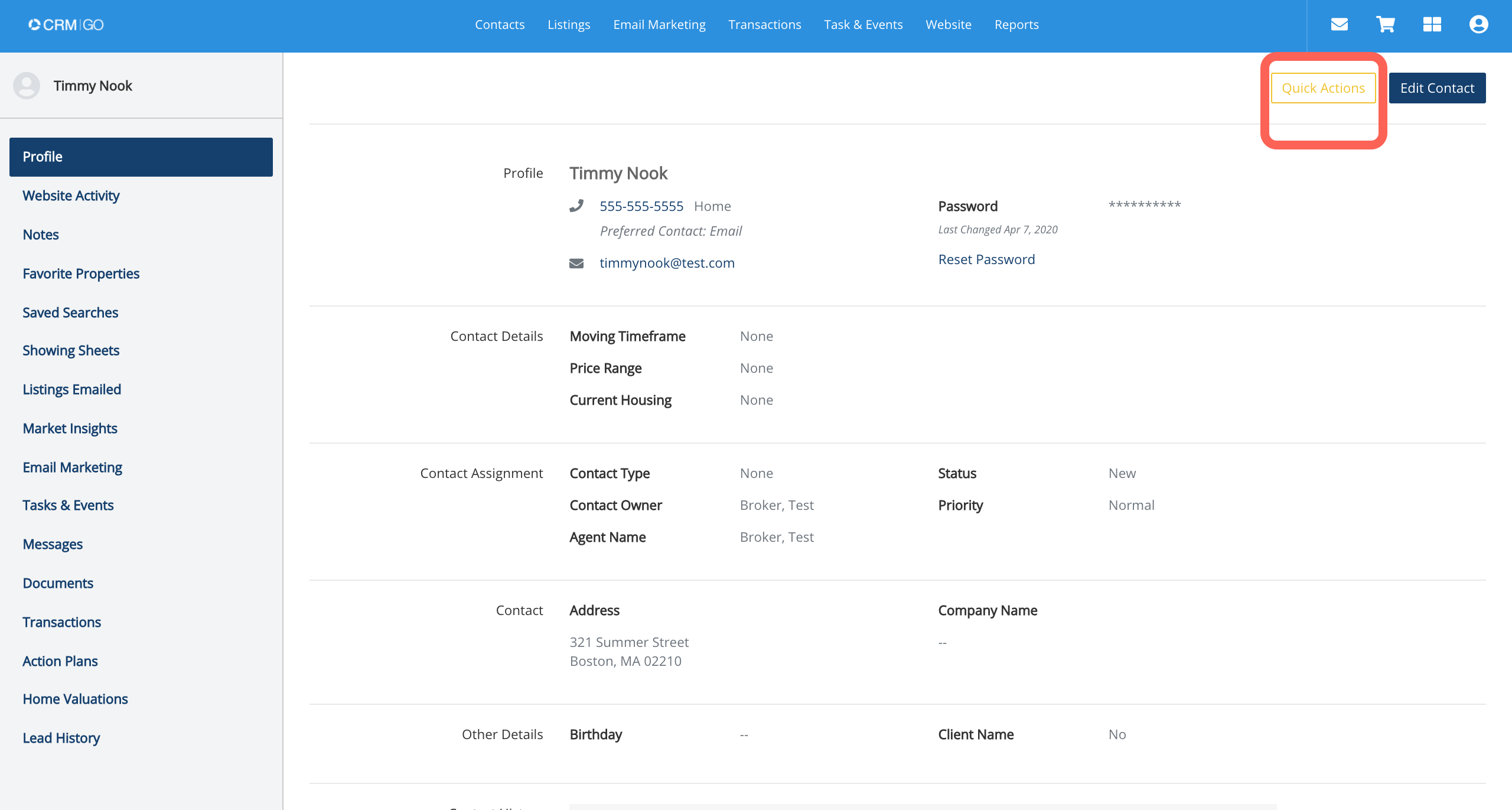 The quick actions available include:
Adding a note to a contact
Adding a transaction where you are representing the contact
Send a message to the contact
Send a text message to a contact. Note: this is only available if the contact has a valid cell phone number
You can also record any communication, such as a voicemail, a call, or an email.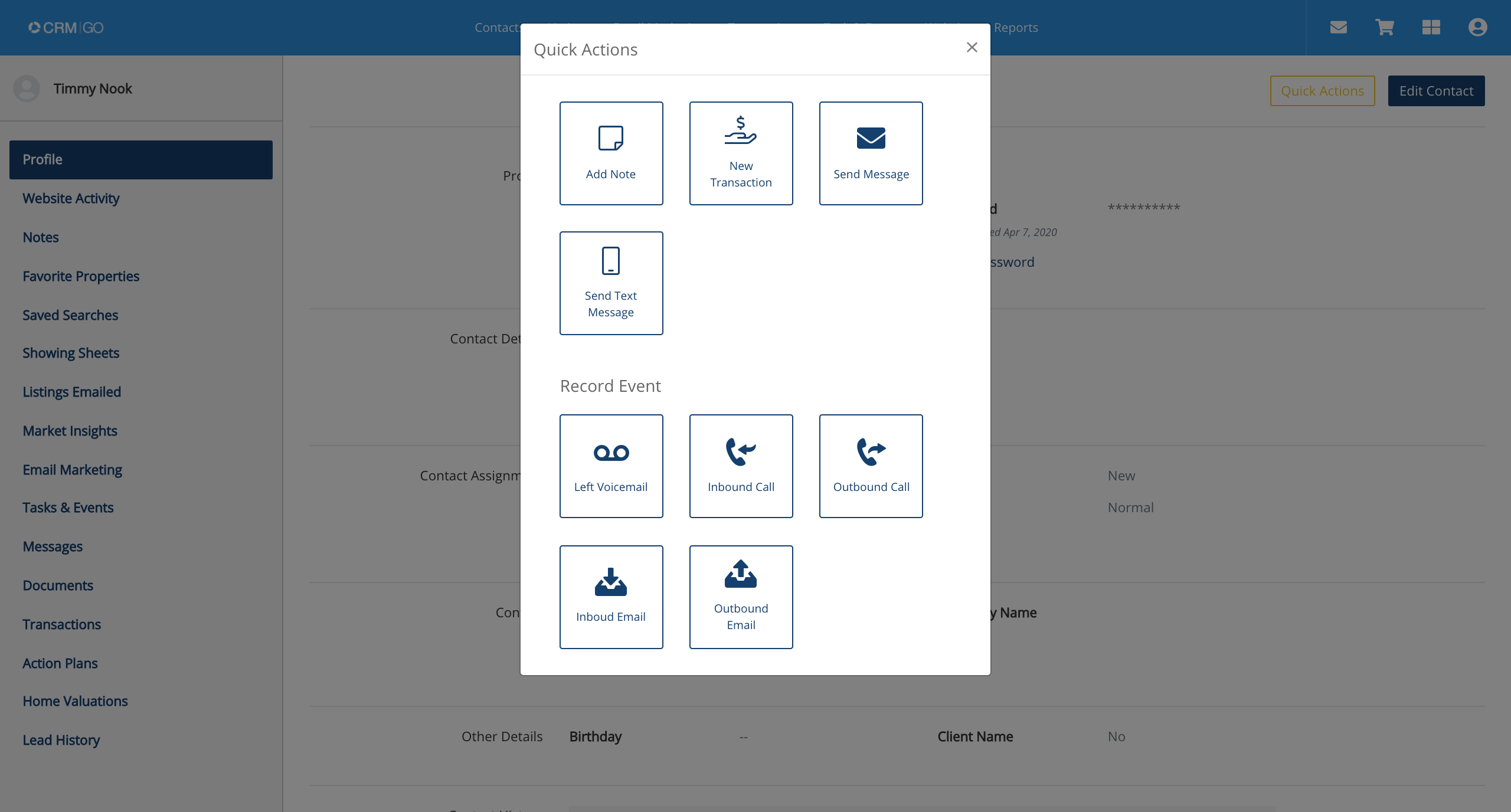 FAQ's
Q: Can I add anything to Quick Actions?
A: Currently, Quick Actions are set up for each user level.
Q: Can I delete a Bookmark?
A: Yes, Bookmarks can be deleted by visiting the page in questions. The button that usually says "Create" will say "Remove".
Difference between Agent and Broker
Agents can call, email, and edit contacts when you hover over a contact.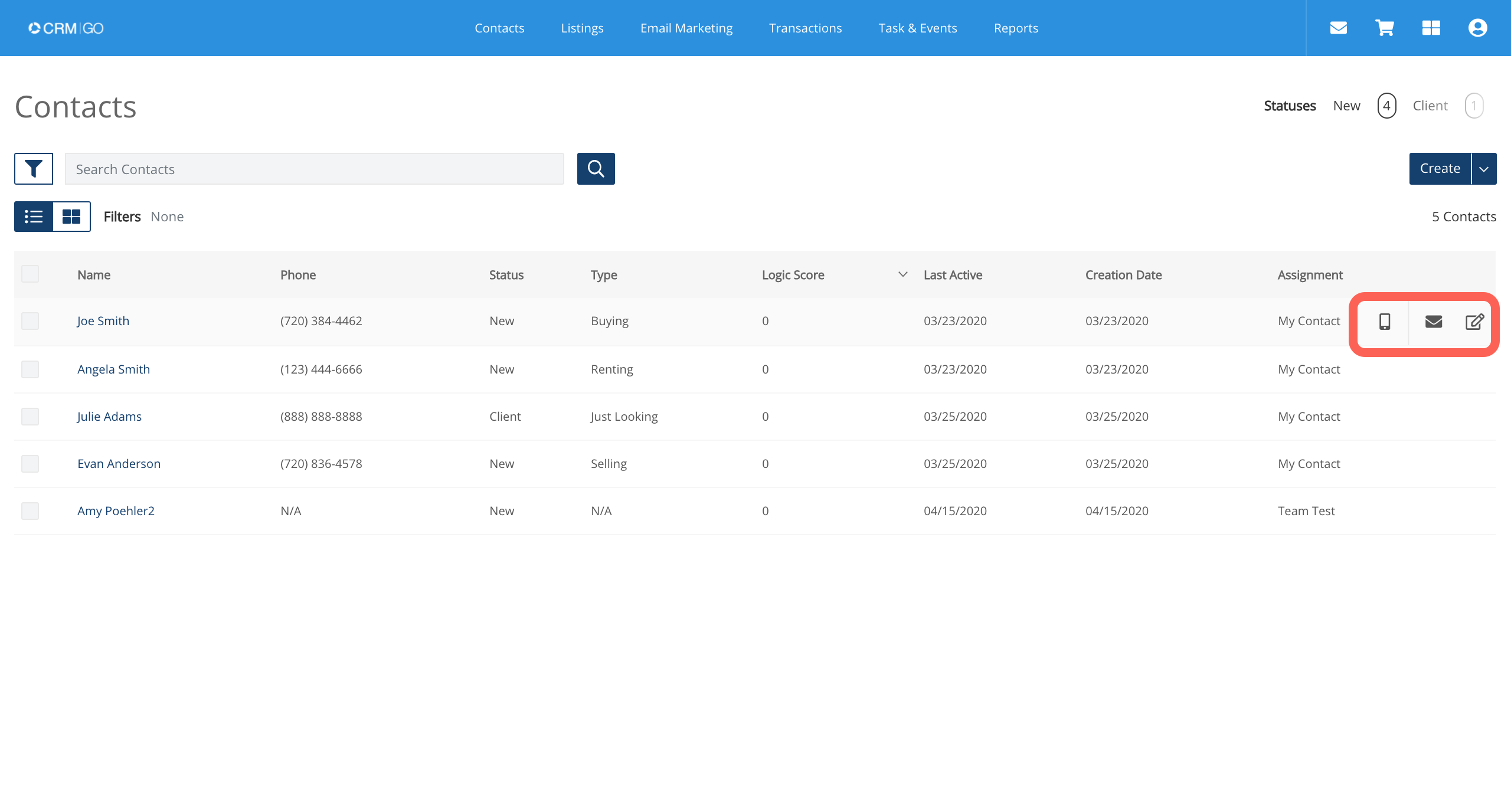 Agents also can 'Reject Contact' under the quick actions tab, which allows for an Agent to reject a contract and not move forward with pursuing contact.