Creating Email Content [Next Gen] Follow
Summary
Email content can be created in advance and used later by other representatives.
Step by Step
admin > email marketing tab > content tab > create button
1. Starting on the admin page, select the email marketing tab

2. On the Email Marketing page, select the content tab

3. To create new content, click the Create Blank Content

4. In the Content Creation Page, there are several options to edit:
Email Content Name - This is the name that the content will have on the inside view
Default Subject - Unless overridden, this is the default email subject that will appear
Description - This is an internal description for agents to review and determine if it is appropriate
Email Content Preview - This is what appears after the subject preview
I am Creating This Content For - Content can be created for the whole company, a specific agent, the user creating the content, or Admin use only
Category - Here already created categories can be applied to easier find similar content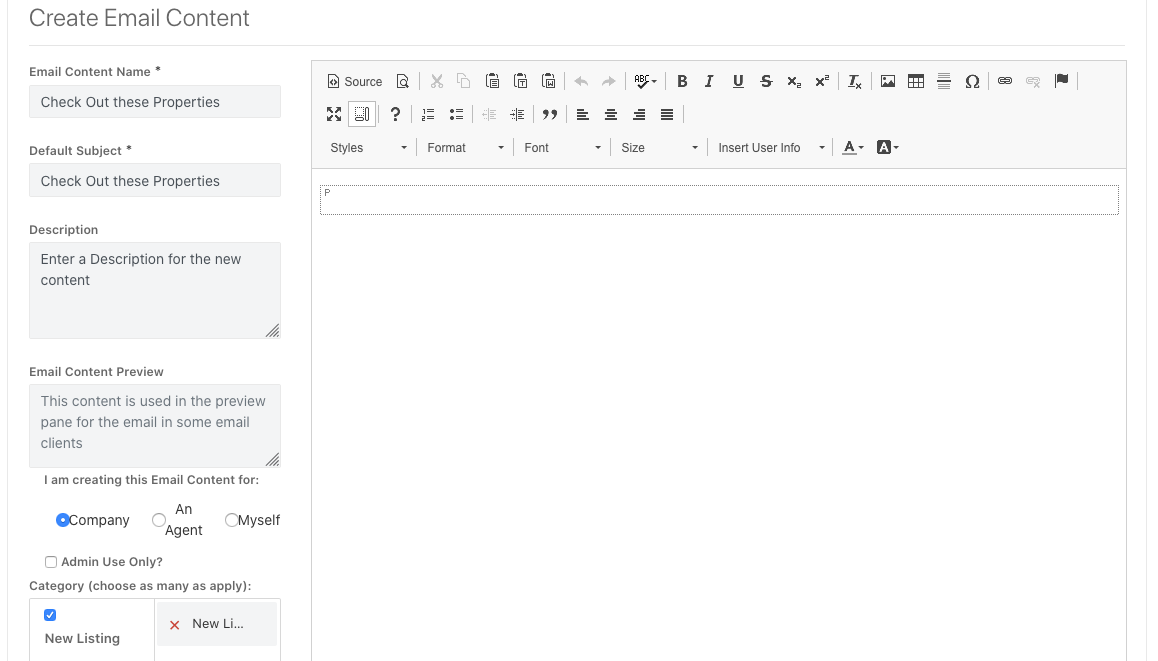 FAQ
Q: Can I use the Source Code?
A: Yes! In the upper left-hand corner of the design page, select the Source button and paste coding
How does this differ for agents?
Admin and Broker level users can produce new content to be added to email marketing campaigns. Content that has already been created can later be utilized by Agent level users as well.