Homepage Callouts [Next Gen] Follow
Summary
Homepage Callouts are great ways to spotlight and offer quick access to pages on your website or outside.
Step by Step
To ensure that Homepage Callouts are placed on the home page, please check the Website Builder section and Global Layout:
admin > settings > website builder > page designer > home page option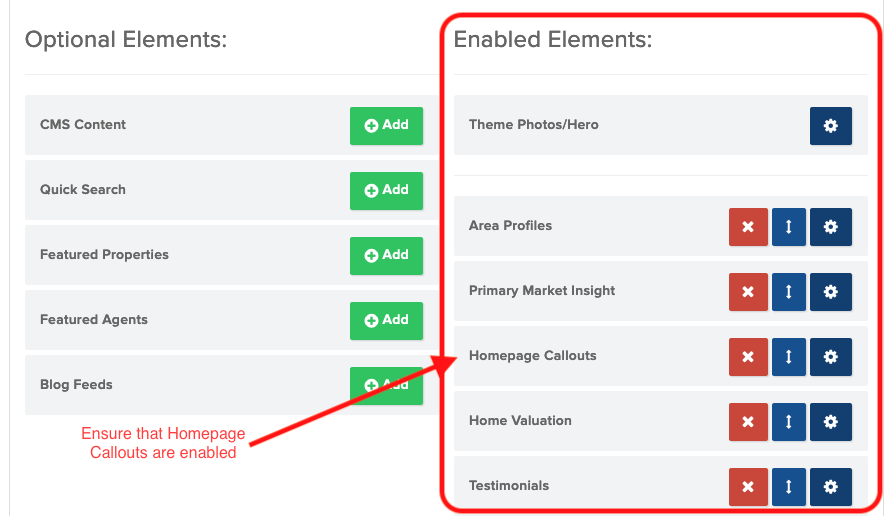 To customize or create Homepage Callouts:
admin > website tab > components drop-down > Homepage Callouts
1. Starting on the phone page, select the website tab

2. On the website tab, click the Components drop-down menu and select Homepage Callouts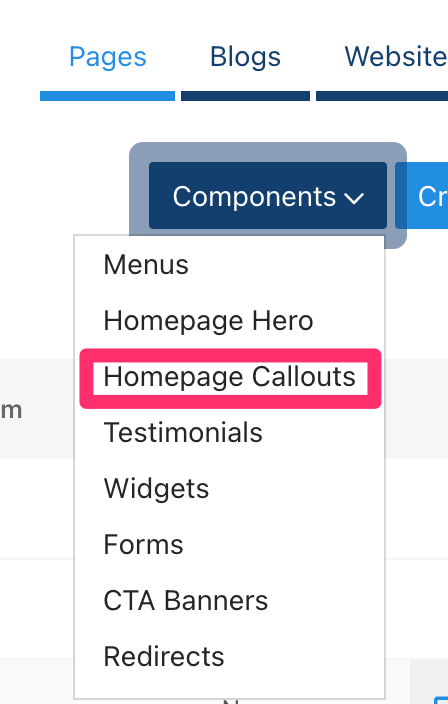 3. To create a new Homepage Callout, click the Create button.

4. Fill out the information prompted:
Image - This is the image that will also function as the link
Heading - The heading will show both on the Homepage callout
Text - Additional text that can be added, similar to a CMS page
Linked Page - This is a drop-down that provides all available links
Page Path - This can supersede the above link and can link to pages outside your website
Active? - Is the Homepage Callout currently being used? This checkbox will determine if the HP Callout is showing or hidden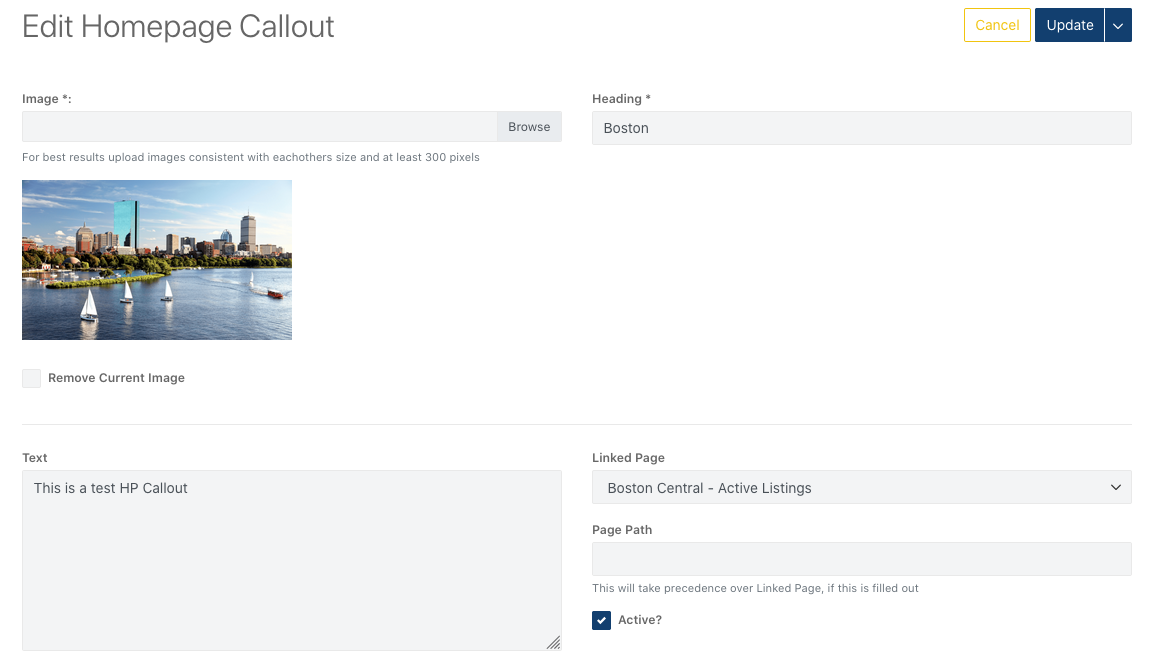 See Our Video Below:
FAQ
Q: Can I deactivate a Homepage Callout and reuse it later?
A: Yes, Homepage Callouts can be activated and disabling by editing them and checking or unchecking the "Active?" box.
How does this differ for agents?
Designing and initiating Homepage Callouts is reserved for Admin and Broker level users.