Summary
Widgets are small editable content blocks that can be added to the left sidebar of any editable page on your website. You can use Sidebar Widgets to add text, images, or any other type of content that you can work with using the Content tab. When a sidebar widget is added to a page, it will appear below the quick search form on the left side of the page (unless you choose to hide the quick search for that page). You can add promotional graphics, useful information, and more to any page you like using this simple tool.
Step by Step
admin > website > components drop-down > widgets
1. Starting on the admin page, select the website tab

2. Click on the component drop-down and select widgets
3. From there, there are two preloaded forms to utilize or edit as well as the option to create new widgets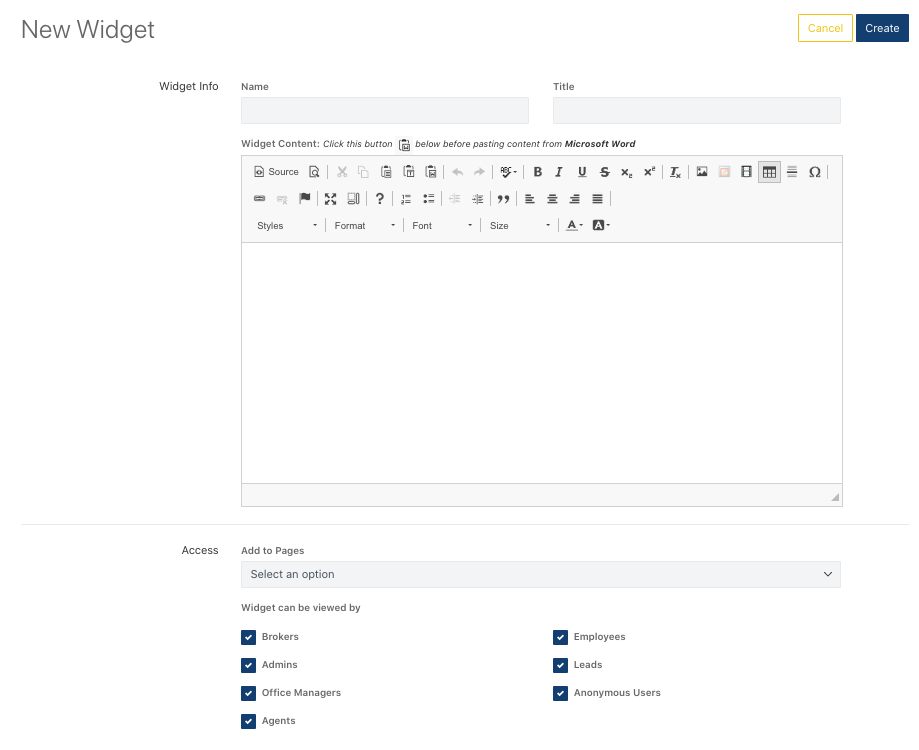 Please See Our Video for More:
How does this differ for agents?
As this is part of the website tab, these options are available to admin and broker level agents. The use of the widgets, once designed, is also possible to agent level users and child sites.