Testimonials [Next Gen] Follow
Summary
Testimonials are optional content blocks that you can create to show off praise your offices and agents get from their customers.
Step by Step
admin > website > component dropdown > testimonials
1. Starting on the admin page, select the website tab
2. Using the component drop-down, select the testimonials option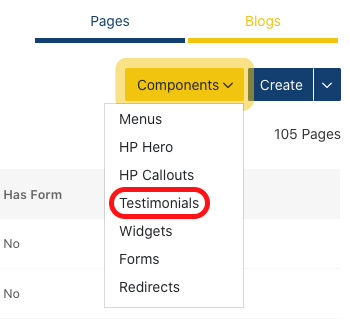 3. Here, you can view entered testimonials, export testimonials, or enter new.
Testimonial home page:

New Testimonial form: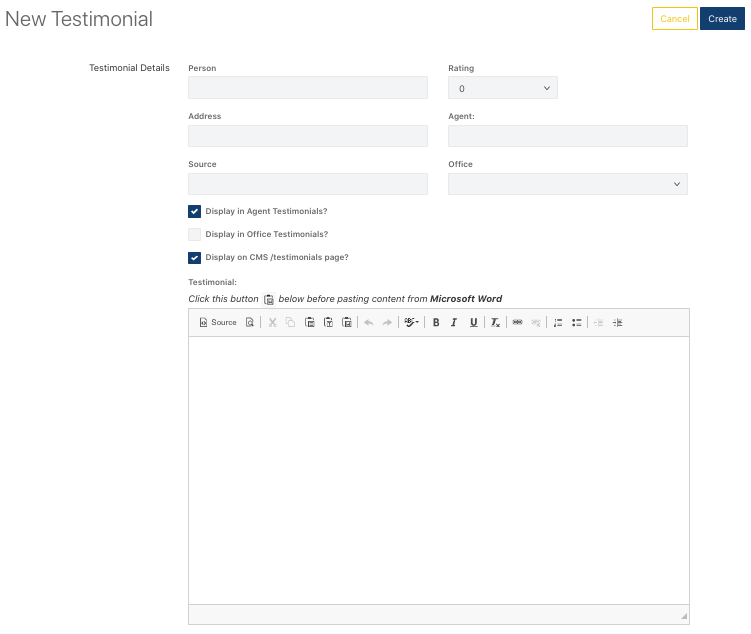 Please See Our Video Below:
FAQ
Q: Where do these reviews come from?
A: Reviews can be entered by admin and broker level users from outside websites or can be provided directly by clients via the website forms. Most pages can also have a testimonial form added, see example below: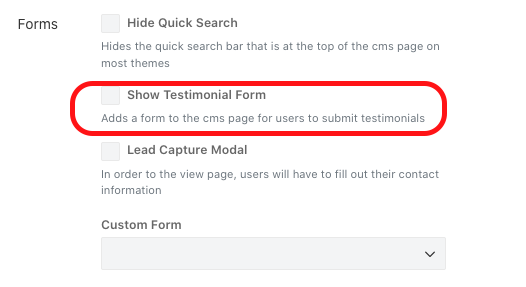 Q: Can I delete reviews?
A: Yes, once reviews are created, they can be edited or removed entirely via using the pencil or trashcan symbol on the left-hand side.
Q: Can I link the original testimonials?
A: Yes, as part of the form, there is a line to enter a URL. Ensure that it does have the "https://" before the address.
How does this differ for agents?
Testimonials can be entered by admin and agent level users. These reviews can be applied to agents' pages as well as the parent site.