Developments [Next Gen] Follow
Summary
Developments can be created to bring listings together in either a development or luxury building. Features can be added for the development as a whole and be attributed to each of the properties assigned.
Step by Step
admin > website > create > development
1. Starting on the admin page, select the website tab

2. Selecting the create tab, choose development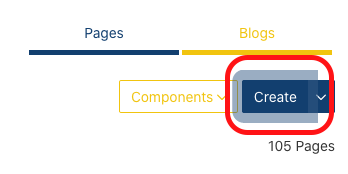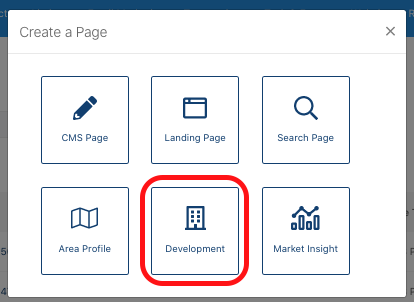 3. While on the Development page, there are multiple subsections:
General Info (ex. Year Built, Name)
Details (ex. Neighborhood, Description)
Associated Listings (ex. Construction Info, Listing Searches, Available Open House Days)
Additional Details (ex. Floor plans and levels)
Map Options
Advanced Page Settings for SEO and CMS pages
Definitions/Context
In this case, Developments are utilized to keep listings together and display how the client can join an exclusive area. In addition to houses, luxury buildings can also be listed together similarly.
How does this differ for agents?
As this is a website feature, only Admin and Broker level users can make changes or create developments. Agents can utilize the Admin and Broker built developments.