Importing an Agent or Agents [Next Gen] Follow
Summary
When adding agents, it is also possible to add a majority of the information in bulk.
Step by Step
admin > inline menu > agents > create dropdown > import
1. Starting on the admin page, open the inline menu
2. In the inline menu, select the Agents option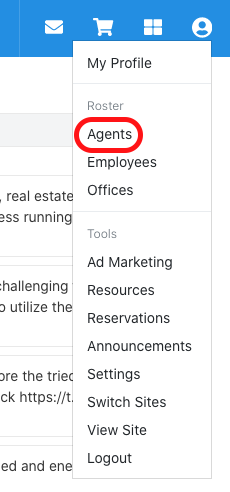 3. On the Agents page, open the create dropdown menu
4. Select Import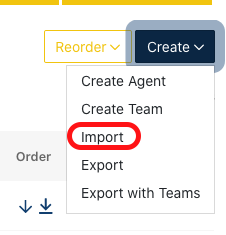 5. Select if the Agents will be added to a Marketing List
6. Download the CSV Template to ensure that the correct formatting is being used to upload the agent list
7. Once the information has been added to the CSV template, upload the document back into the system
8. Enter an accessible Email to receive a confirmation of the upload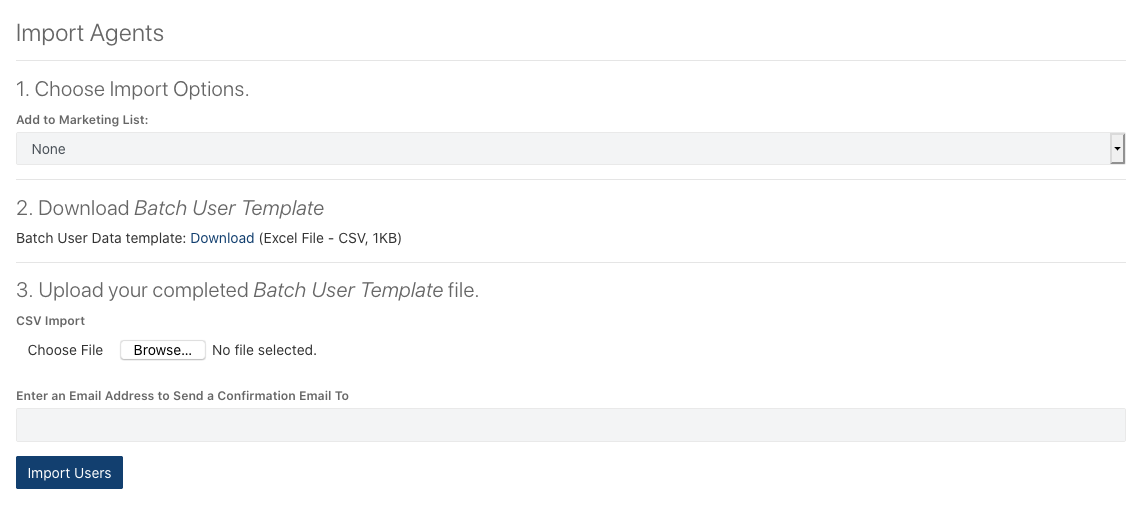 FAQ
Q: What format does my file need to be in to upload?
A: CSV is the best file type to ensure that the information uploads properly.
Q: Can I use my own CSV to import the data?
A: Yes, you can, however, the header fields must match the "Download Batch User Template". If there is a mismatch of field types this will also cause issues with the import.
Example: If a user attempts to import an email field to a phone field this will not work as expected as the fields and data types mismatch.
How does this differ for agents?
Admin and Broker level users have access to import and create new agents.