Viewing Saved Searches [Next Gen] Follow
Summary
Saved searches can be made for more than just to give to clients, they can also be used internally. After creating Saved Searches, if can be handy to be able to review them and possibly make edits.
Step by Step
admin > inline menu > my profile > edit drop down menu
1. Starting on the admin page, open the inline menu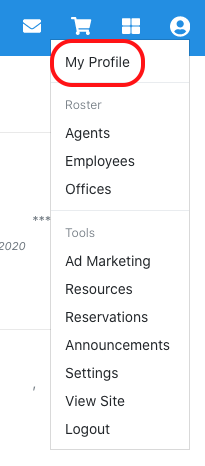 2. From the inline menu, select My Profile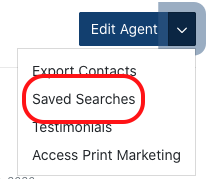 3. On the My Profile page, open the drop down menu next to edit and select Saved Searches
4. On this menu, all current active searches will be available. The following options are also available:
Update this Search Criteria
View Search Criteria Results
View Search Criteria Results for Today
Delete this Search Criteria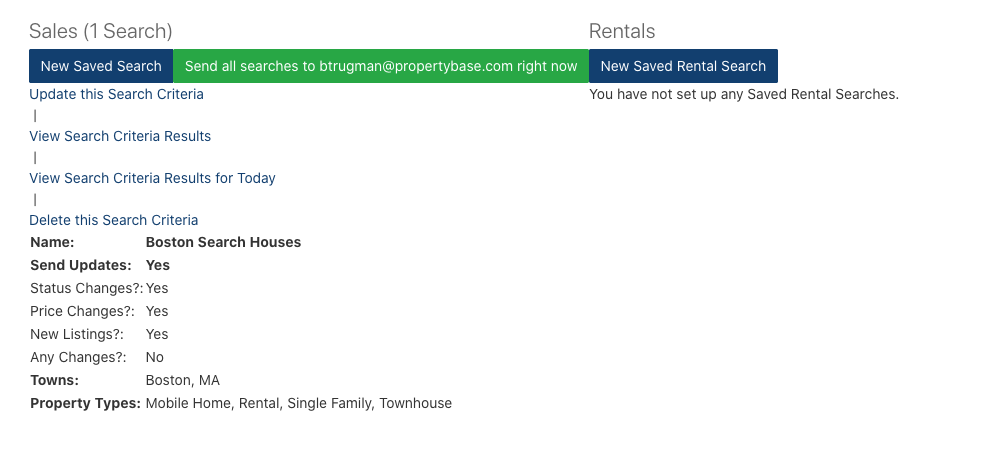 How does this differ for agents?
Admin, Broker, and Agent level users have access to view their own saved searches.