This will allow agents to log in to their own Zillow accounts and add their ID to connect their Zillow to their Boston Logic CRM.  This will not work (yet) for Broker level leads that you'd like to go through the auto assignment queue on the Boston Logic platform.
Log into your Zillow account.

Select "Account"

Then Select "Connect My CRM"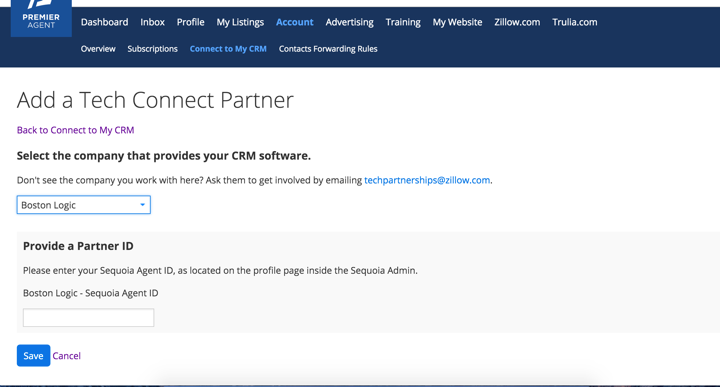 Enter your Agent ID, which can be found on your profile on the Boston Logic platform.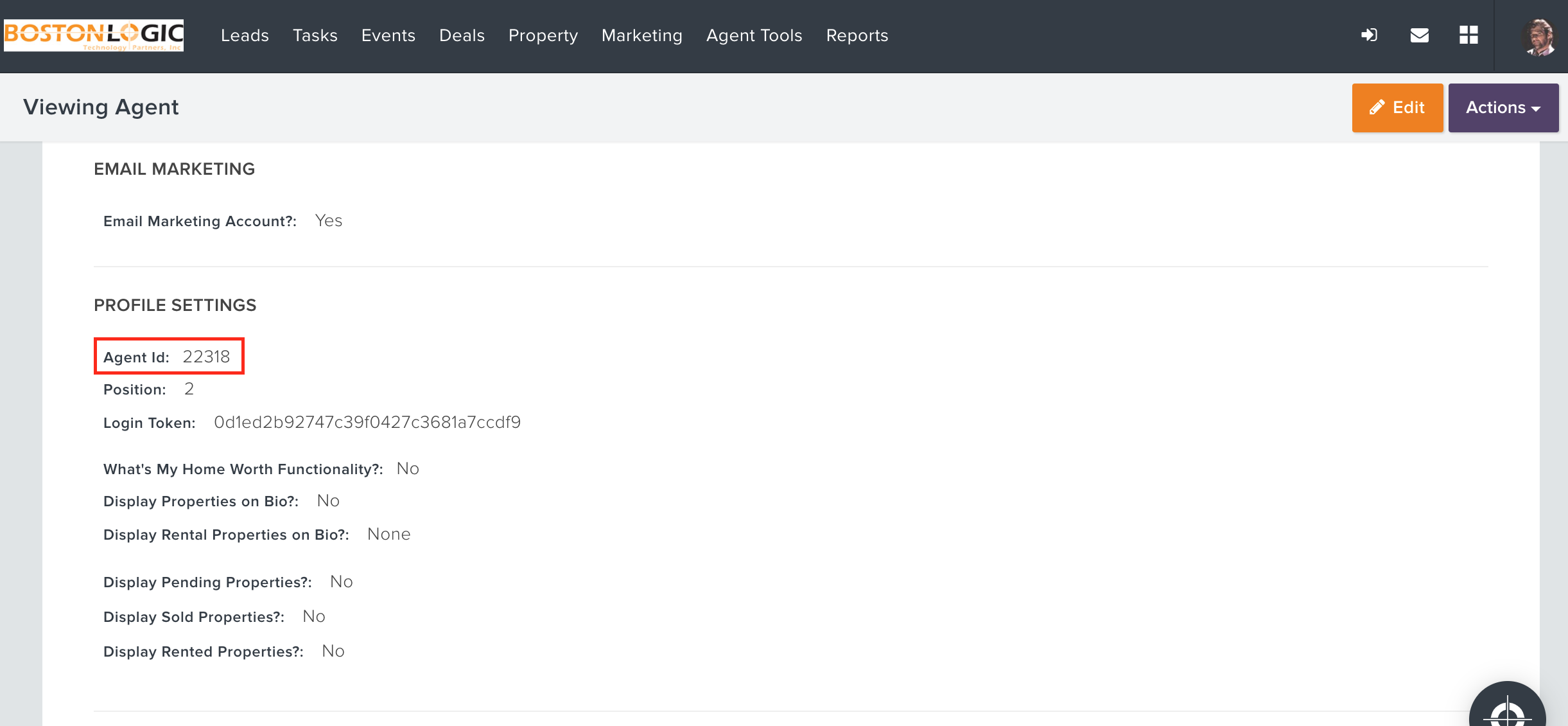 For Example, for Paul, you would enter the ID "11571" and hit save.  The leads will now come over directly from Zillow into Paul's Boston Logic account (unless the email is already in the system).