Zillow Tech Connect [Next Gen] Follow
This will allow agents to login to their own Zillow accounts and add their ID to connect their Zillow to their Propertybase GO CRM.
Log into your Zillow account.

Select "Account"

Then Select "Connect My CRM"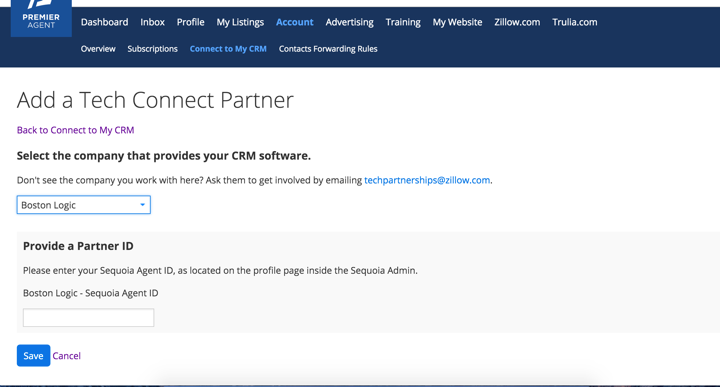 Enter your Agent ID, which can be found on your profile on the Propertybase GO platform. Select your profile and choose "settings". There you will see your "Agent ID"