Zillow Tech Connect [Website Builder] Follow
This will allow agents to log in to their own Zillow accounts and add their ID to connect their Zillow to their Propertybase GO CRM. We're happy to announce we now support "brokerage" tech connect on Zillow. This only applies when the lead chooses an agent, we will route the lead through our normal routing scenarios (which means the lead will go to the listing agent for a majority of the time).
*This is not a replacement for agents setting up Tech Connect if you have your own advertising* - It only serves to attract leads on brokerage-sponsored listings.
Please contact Sara Bonert at Zillow <sarab@zillow.com> for setup, and then we can plugin your ZIllow Brokerage name into the settings of their site
Log into your Zillow account.

Select "Account"

Then Select "Connect My CRM"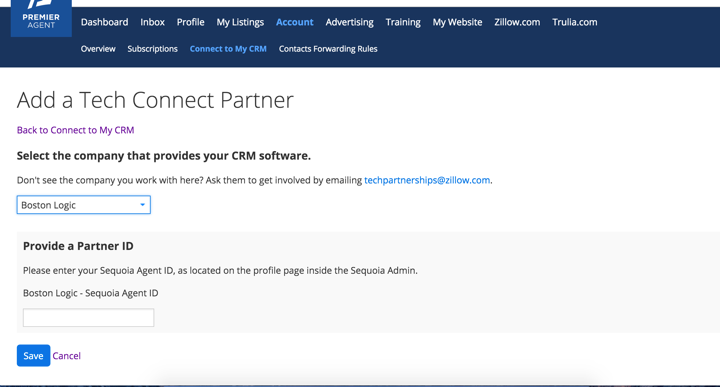 Enter your Agent ID, which can be found on your profile on the Propertybase GO platform.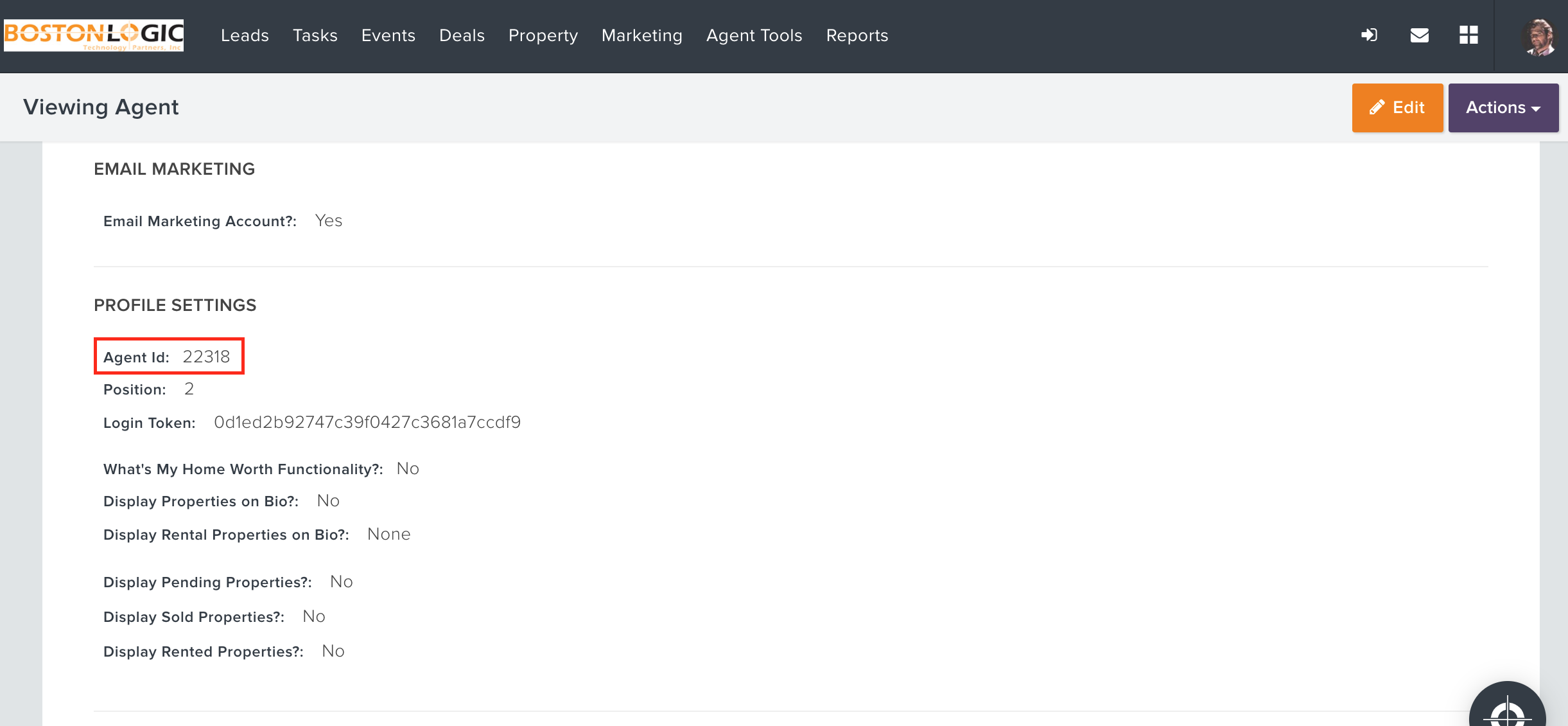 For Example, for Paul, you would enter the ID "11571" and hit save. The leads will now come over directly from Zillow into Paul's Propertybase GO account (unless the email is already in the system).