Path: Marketing > Smart Lists > New Smart List
Smart Lists will enable you to set parameters for Email Marketing Lists to be automatically populated with current and future Leads that sign up on your site. 
1. Go to the backend of your site. Select Marketing > Smart Lists.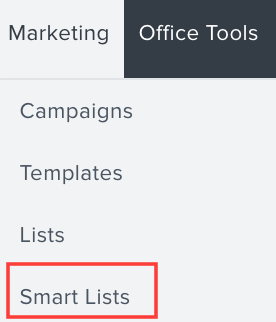 2. Create new smart list. 

3. Select a Smart List (Select a marketing list to create a Smart List for this search). Name your Lead Search (Naming this lead search will allow you to return to this set of criteria later)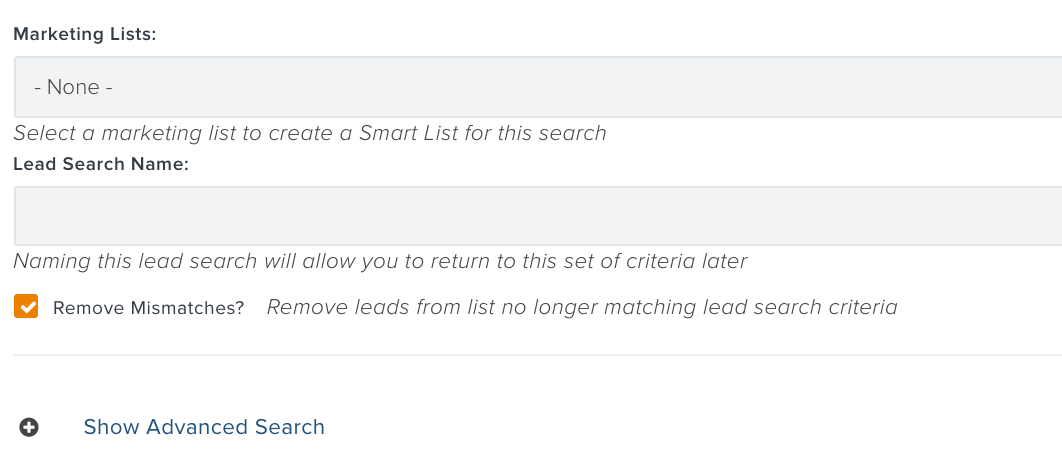 4. You then can use the Lead Search Criteria to set parameters for this Smart List. (Ex. You can enter a Lead Name and only leads with a specific name of your choice will filter to the Smart List) 
**Optional: Select a "saved search" from the drop down list.
5. Select "Show Advanced Search" to see more criteria to filter your Smart List.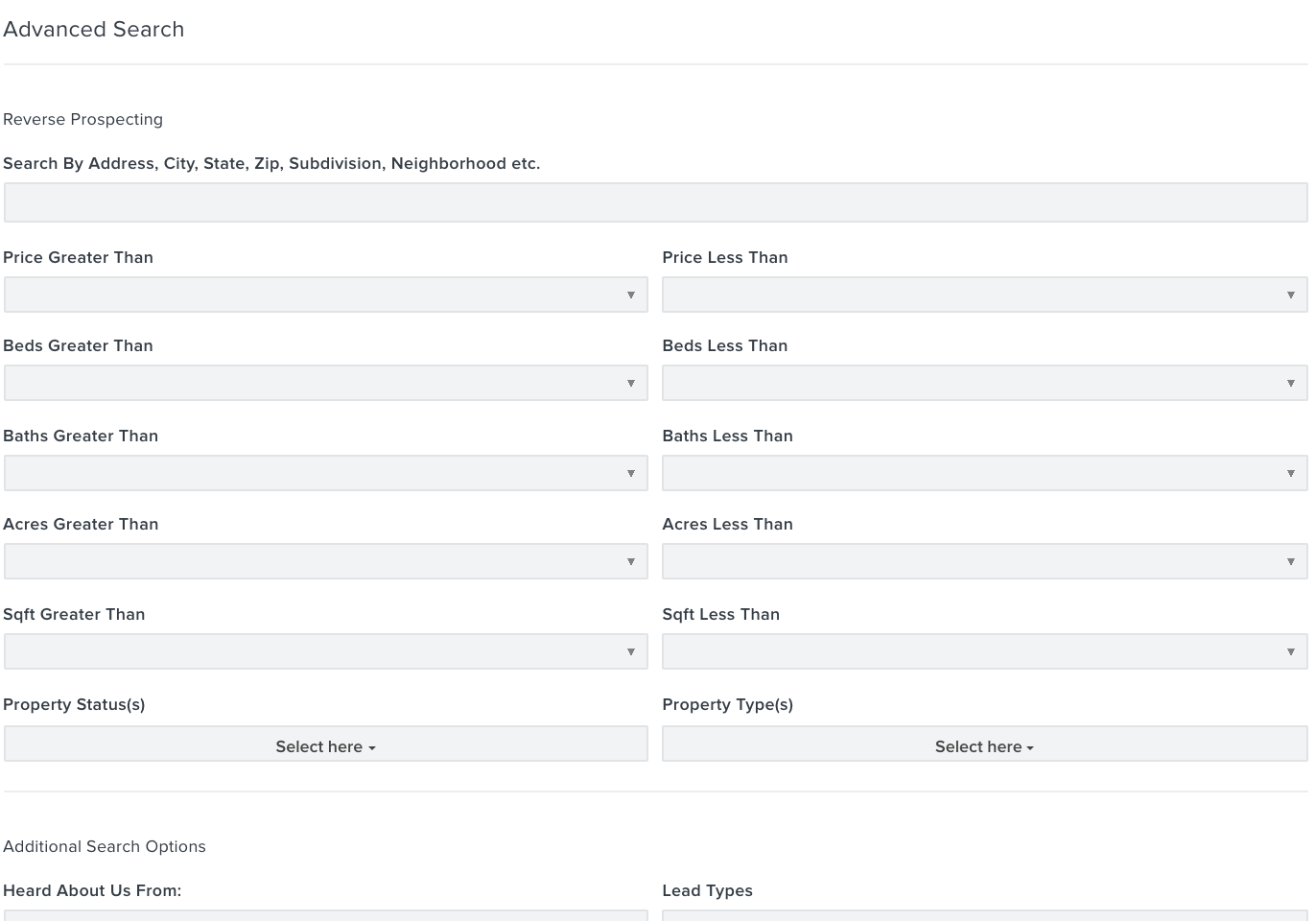 6. Once you are satisfied with the correct parameters, create your Smart List.

7. Leads who match the criteria you selected are automatically added to the Email Marketing list you designated as the Smart List.
8. Now any lead that signs up on your site who matches this Smart List criteria will automatically be add to your designated list.