How to Create a Smart List [Website Builder] Follow
After you've built a List under the Marketing tab, you can automate the segmenting of your Leads by using Smart Lists. Smart Lists leverage our lead search functionality to automatically create and maintain marketing lists based on Lead Criteria.
Once you create a Smart List, it will apply to all current and future Leads that sign up on your site and match that search criteria. Follow the steps below to create a Smart List.
Go to the backend of your site. Select Marketing > Smart Lists.


Click the New Smart List button.

3. Select the Marketing List you want to add Leads to. . The system will automatically name the Lead Search the same name as the Smart List. You can change this if you'd like, but we recommend keeping it the same so you can easily remember what is being used.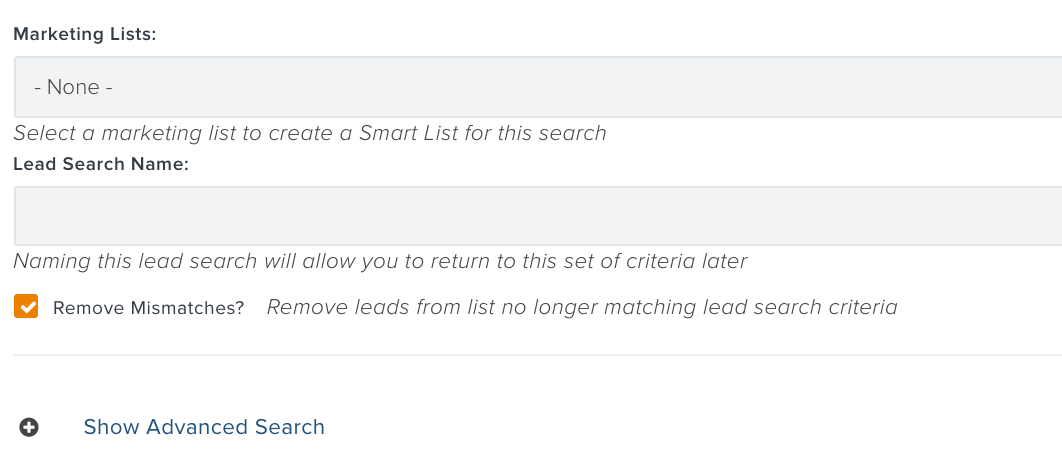 Note: the "Remove Mismatches?" means that when a lead no longer fits the smart list criteria you're about to set up, they will automatically be removed from the list. For example, if you build a Smart List for every lead assigned to a specific agent, then that lead gets reassigned to another agent because they are looking for a commercial listing, this checkbox will automatically remove that Lead from the List associated with this Smart List.
4. Use the Lead Search Criteria to set parameters for this Smart List. For example, you can select "Buying" as a Lead Type and create a Smart List that contains all your Buyer leads. You can also select a pre-existing Saved Lead Search from the drop-down to populate your Smart List.
5. Select "Show Advanced Search" to see more criteria to filter your Smart List.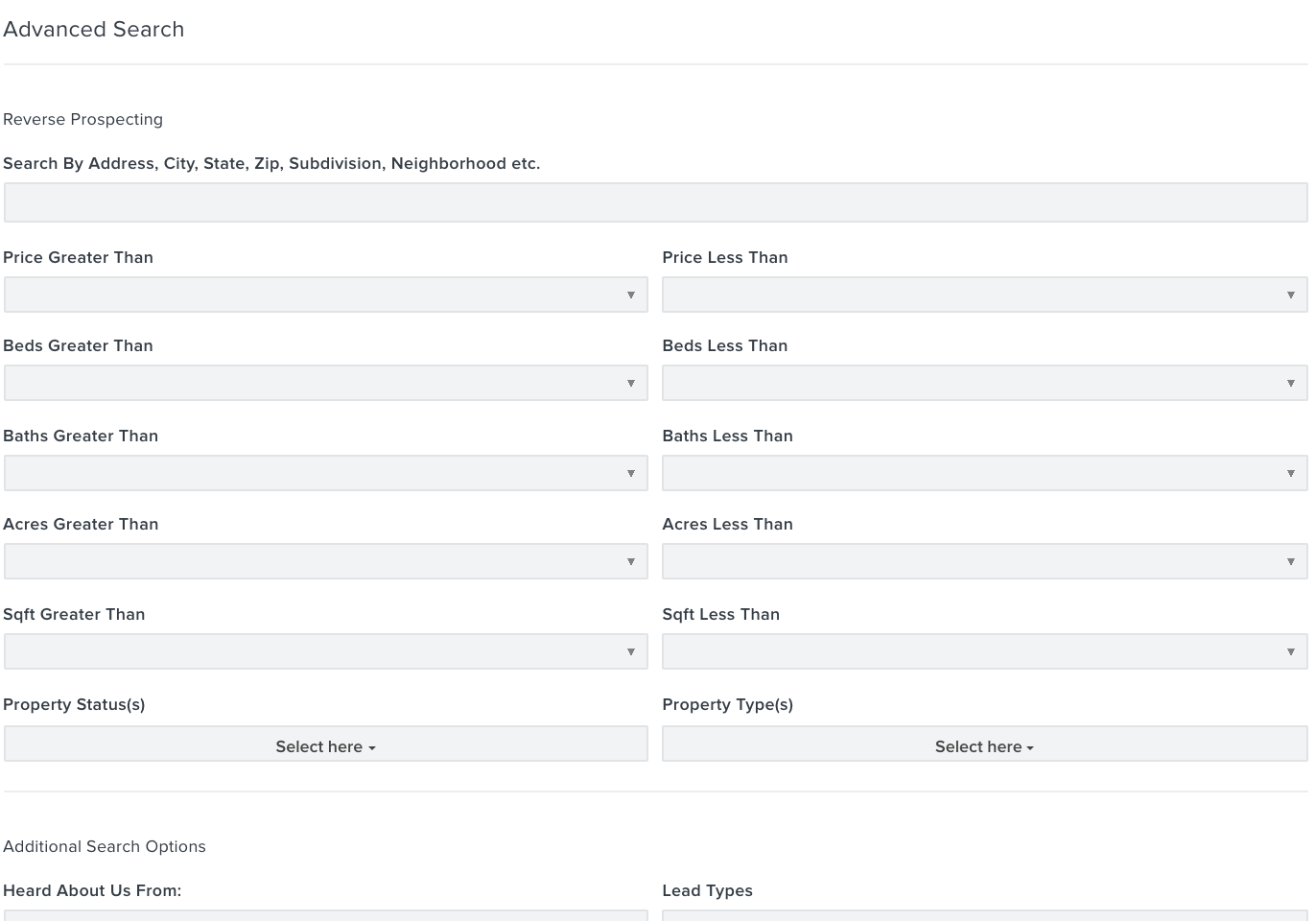 6. Once you are satisfied with the chosen parameters, create your Smart List by clicking the green button.

From there, Leads that match the criteria you designated are automatically added to the Marketing Smart List. Any new leads that signs up or is synced to your system that matches this criteria will automatically be added to this list.
Please note: If you are using Smart Lists with a Drip Campaign, and that drip campaign is "Active", the leads from your smart list will automatically start receiving the emails in the drip campaign. For more information on this, please see our help article on Drip Campaigns.