ASSIGN LEADS TO THE MOST READILY AVAILABLE AGENT
Assign leads to the most readily available agent to ensure fast and effective follow-up.  A feature on Boston Logic Platform that makes it easier than ever before to assign leads to agents.  Advanced lead distribution qualifies leads based on distribution criteria (property type, neighborhood, etc.) highlighted in their inquiry.  A blast will be sent to agents and they can then claim leads by email or SMS—the first agent to click to claim will be assigned the lead.
To Enable Click To Claim:
1. In the Dashboard, go to Settings>Configuration>Lead and choose "Advanced Lead Distribution Enabled?" as well as "Click to Claim Leads Enabled?" ("Let Agents Claim Unassigned Leads?" will be selected automatically as well)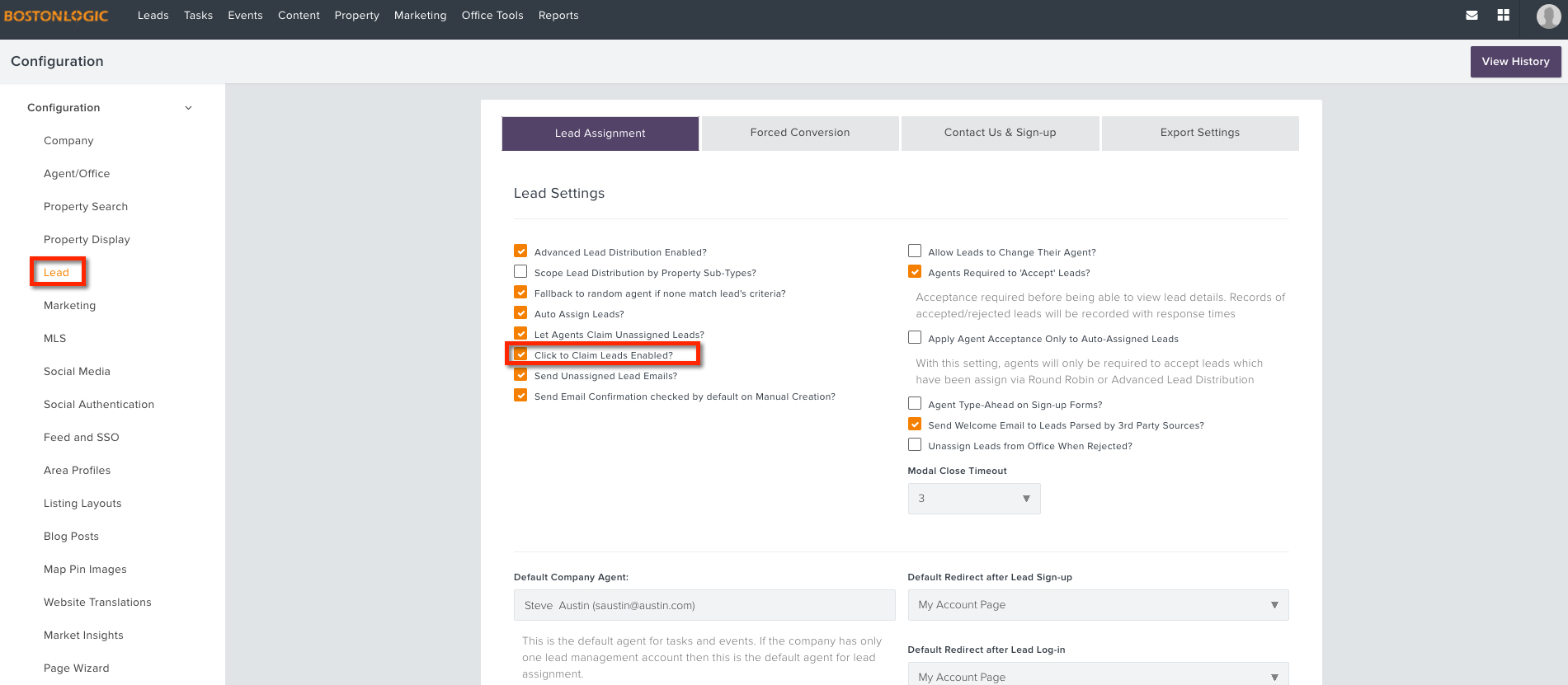 2. Agents with a lead management account should have a cell phone number entered and check "Receive Lead Notifications via SMS?" in their agent profile
3. Under "Advance Lead Distribution"  check "Has Advanced Distribution Criteria for Sales?" (And/Or Rentals if applicable)
4. Under "Click to Claim Leads" check "Click to Claim Sales Leads?" (And/Or Rentals if applicable).
5. Enter your Criteria (Location, Property Types and Price Range)