Setting up Lead Auto Assignment [Website Builder] Follow
Auto-Assignment, also sometimes called round robin assignment, allows you to assign leads to the next agent in the queue, regardless of the criteria the lead entered on. To find this and modify it simply....
Navigate to the site's Settings.
1. Click on your photo in the back end
2. Click on Settings.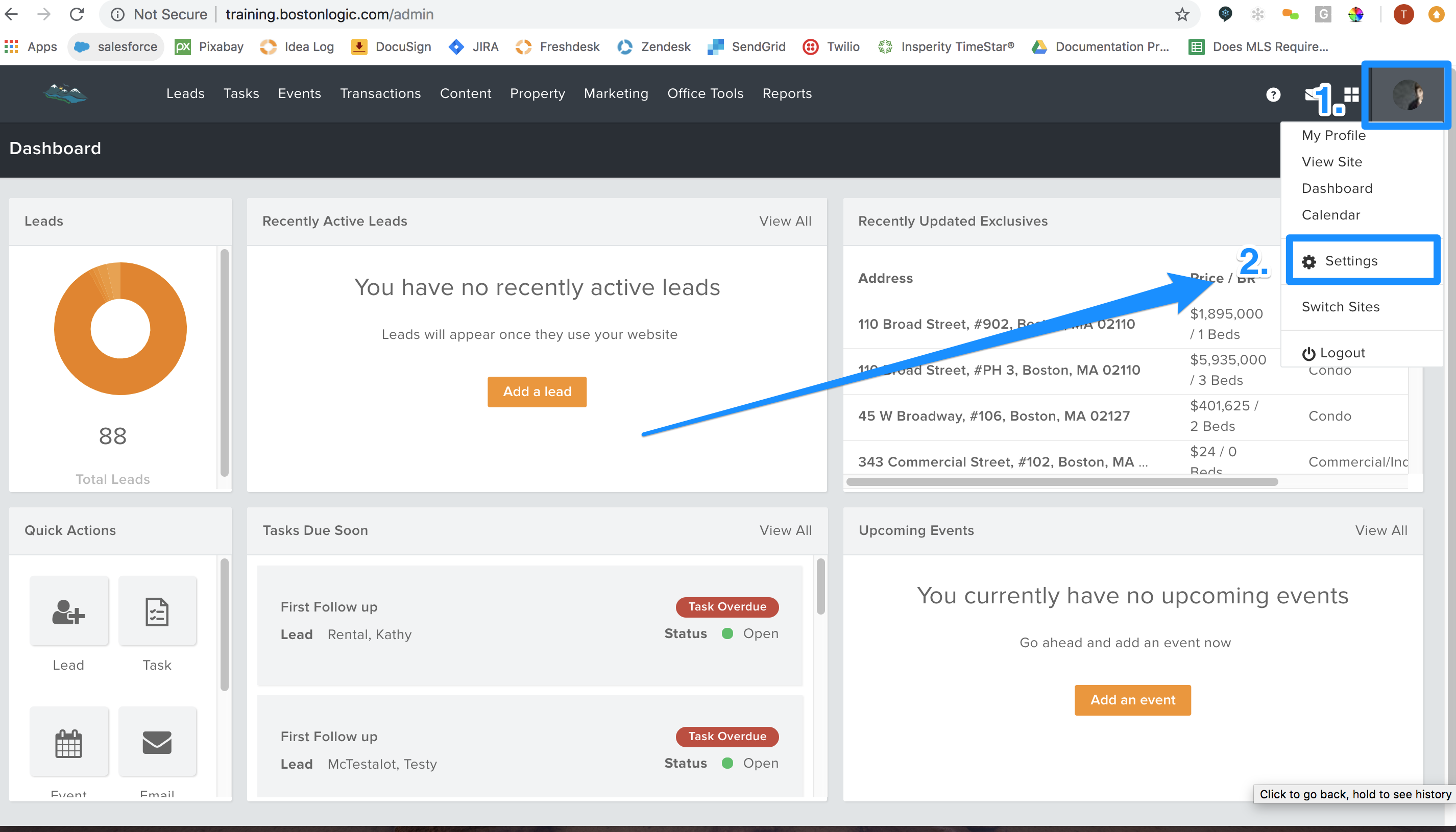 Navigate to Lead Routing Time Blocks Section..
3. Scroll down and click on the "Lead Routing Time Blocks"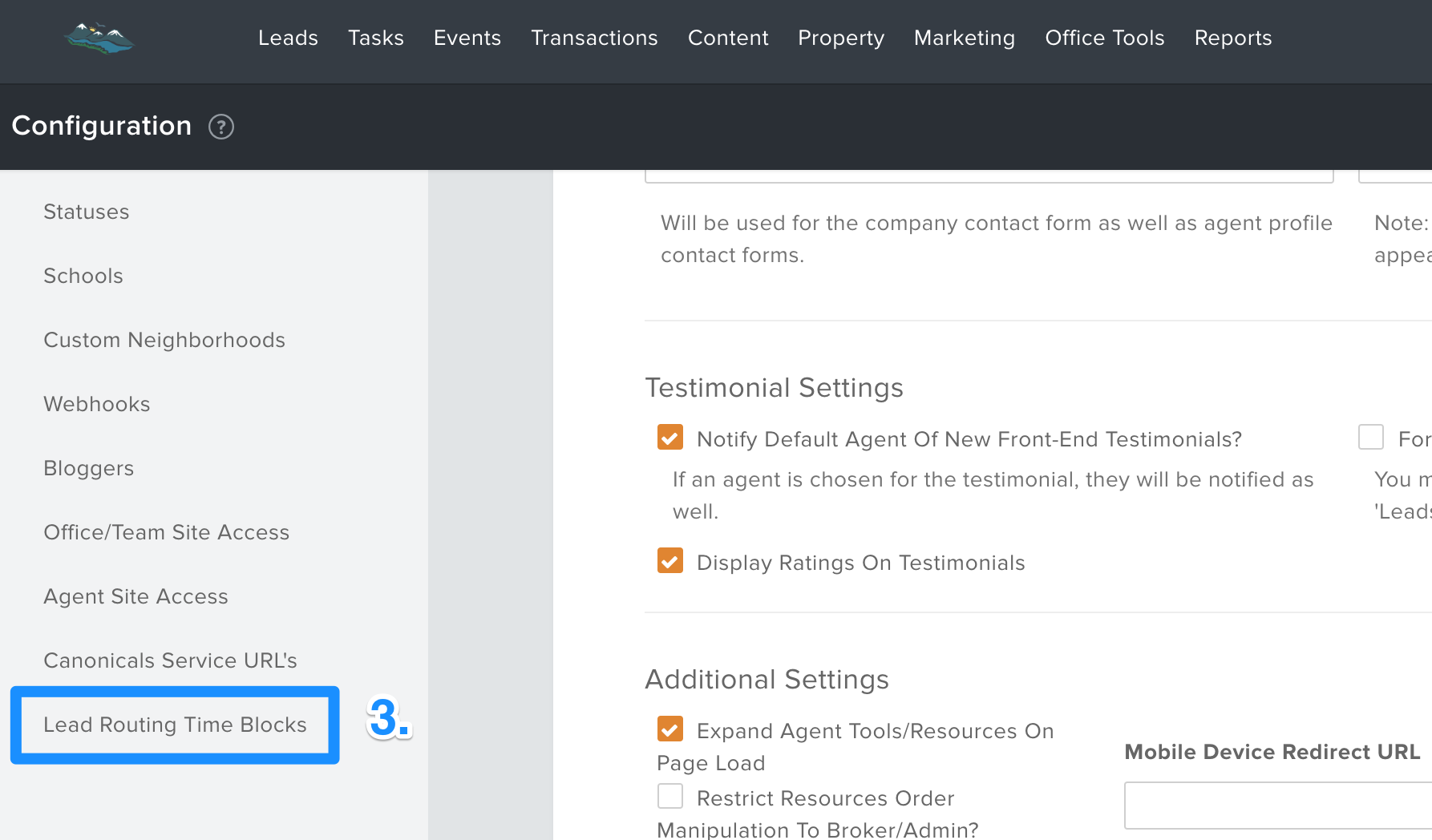 4. Click on the block of time you wish to edit.
5. Check the box for "Auto-Assignment Enabled?"
But wait, we're not done! It has been enabled for the site. Now it must be enabled for individual accounts.
6.) Go to Office Tools > Agents and Brokers.
7.) Click the edit pencil button in line with the desired agent.
8.) Check "In the Auto Assignment Queue".
9.) Click "Update Broker/Agent."
10.) Repeat steps 7-9 for all desired agents.