Apply Agent Acceptance to Auto-Assigned Leads [Website Builder] Follow
With this setting, agents will only be required to accept leads which have been assigned via Round Robin or Advanced Lead Distribution. This will prevent leads who have inquired on agent sites or on exclusive listings from being assigned to other agents if the primary agent does not accept in time. To find this and modify it simply....
Navigate to the site's Settings.
1. Click on your photo in the back end
2. Click on Settings.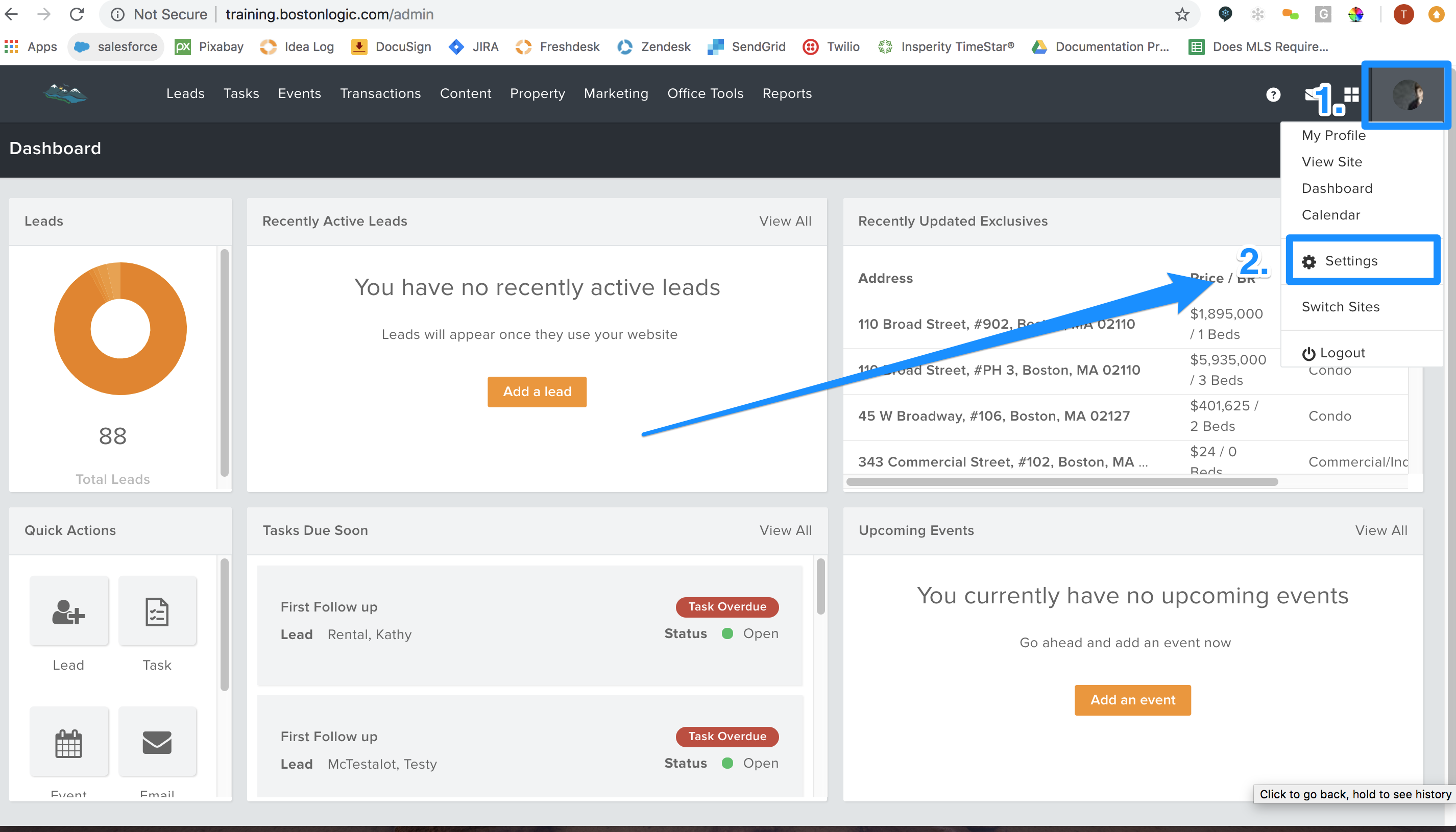 Navigate to Lead Routing Time Blocks Section..
3. Scroll down and click on the "Lead Routing Time Blocks"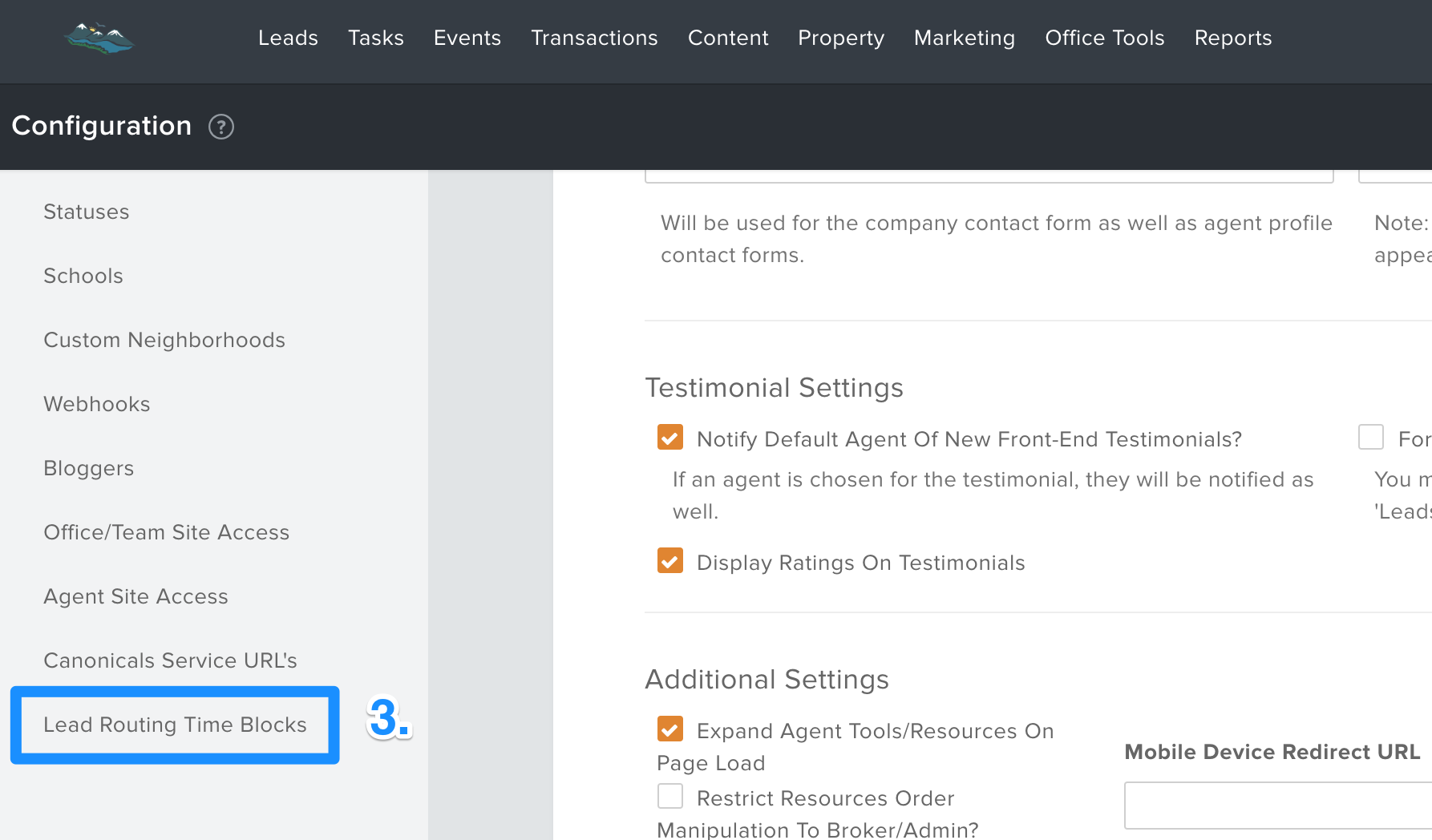 4. Click on the block of time you wish to edit.
5. Click on the box for "Agents Required to 'Accept' Leads?"
6. Check the box for "Apply Agent Acceptance to Auto-Assigned Leads".
7. Click Save.
For more information on Agent Acceptance, see this help article.