Announcing the New Property Search Follow
Our next major update to the Propertybase IDX Websites is here! We're excited to introduce the new property search, a modernized update to the consumer-facing search experience on your website. Here's a rundown of the latest and greatest features:
Search from anywhere, at any time
Over 60% of website sessions on the platform are coming from users on mobile devices. The new search provides a fully responsive experience on mobile devices or desktop, allowing you and your clients to search from anywhere, at any time.
Plus, complete results are displayed on the map (no more clicking through pages!) and grouped by location.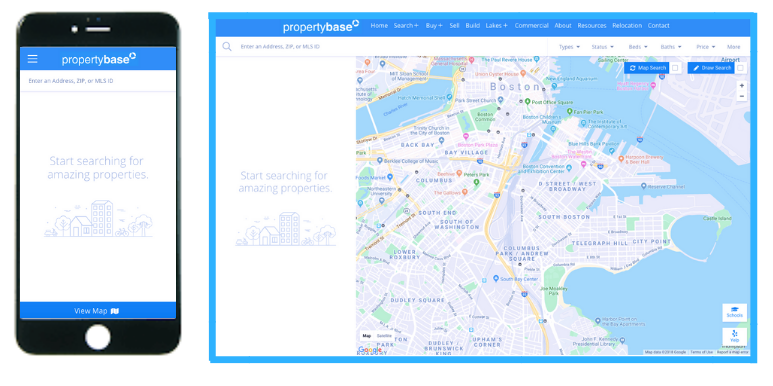 Real-time Map Updates & New Listing Interactions
Users can search directly on the map by enabling Map Search. Dragging your cursor, zooming in and out and adjusting the on-page filters will automatically refresh the search results in the sidebar panel.
Selecting a listing on the will jump you to that property in the results, where you can scroll through listing photos - without leaving the page! 
Popular Filters and Advanced Search Features
Find better property matches with integrated advanced search that includes filters for internal and external features, construction, general listing information and more!
Popular search filters such as number of bedrooms and bathrooms, property type and MLS status are now found in the primary search bar, allowing for easy filtering of listings on the page.