Property Advanced Search, Front and Backend [Next Gen] Follow
Summary
Sometimes is helps to be able to filter down the properties being reviewed by the most important parameters to the Client. We would like to introduce our Modular Advanced Search options!
These options will be available to users with Website Builder capabilities on the Next Gen CRM Platform.
Step by Step
admin > settings > property search > sales > advanced search fields
1. Starting on the Admin page, select the menu in the top right hand corner followed by settings
2. Once in the settings menu select Property Search followed by selecting the Sales Tab
3. At the bottom of the Sales Tab, select Advanced Search Fields
4. Once in this section, any previous Advanced Searches will be available to view, modify, or remove: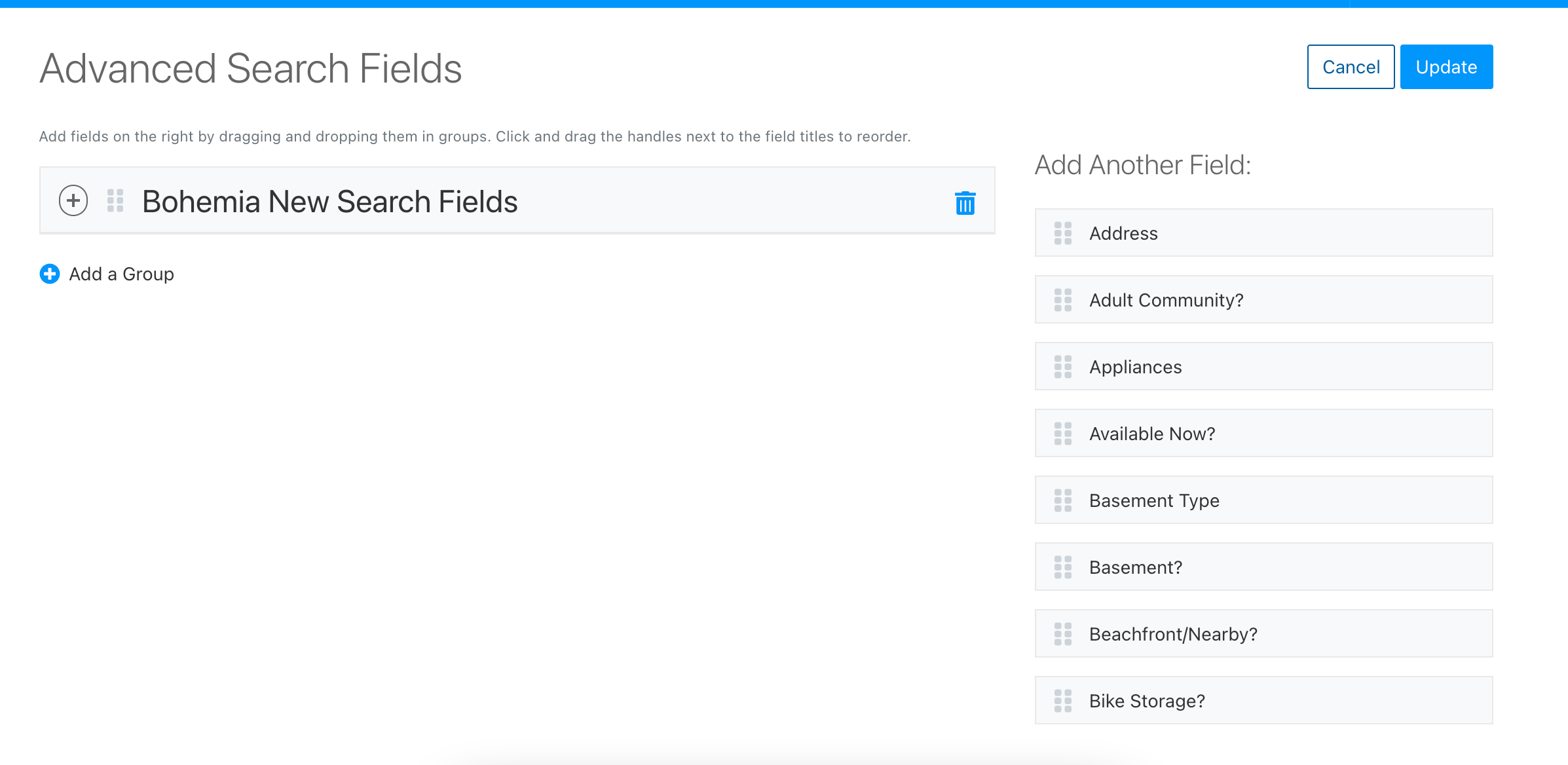 5. From Here, you can edit a current Group:
Overall groups can be changed to Front, Back, or both end view
Individual items can be reordered, removed, or changed from Front, Back, or both end view
Once you are satisfied with your changes, please do not forget to save
6. Multiple Groups can added to they Advanced Search options:
Here, I added an additional group but it remains visible only within the Backend Search. Please remember that the Group visibility will always trump the individual items:
Items that pertain to a specific region can be really useful to search since those are usually desired, such as Waterfront, Dock, and Golf.
Where Will I See This?
So, you just built all these amazing filters, where will you see them? Well, that depends on Front or Back end views.
On the Front End, this will be locating in the More section of the Property Search: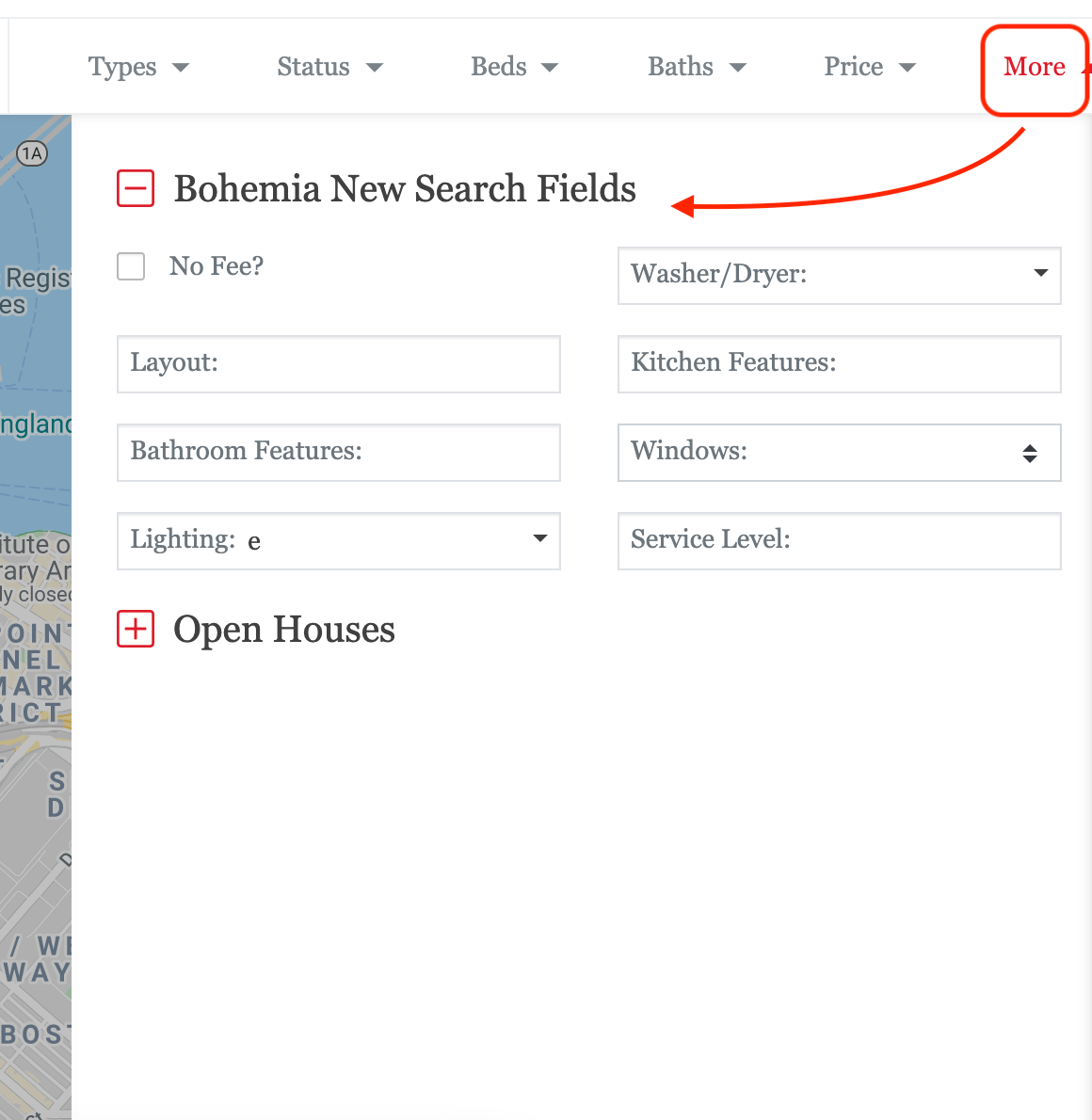 On the Back End, this will be accessed via the Property tab and within the funnel Icon: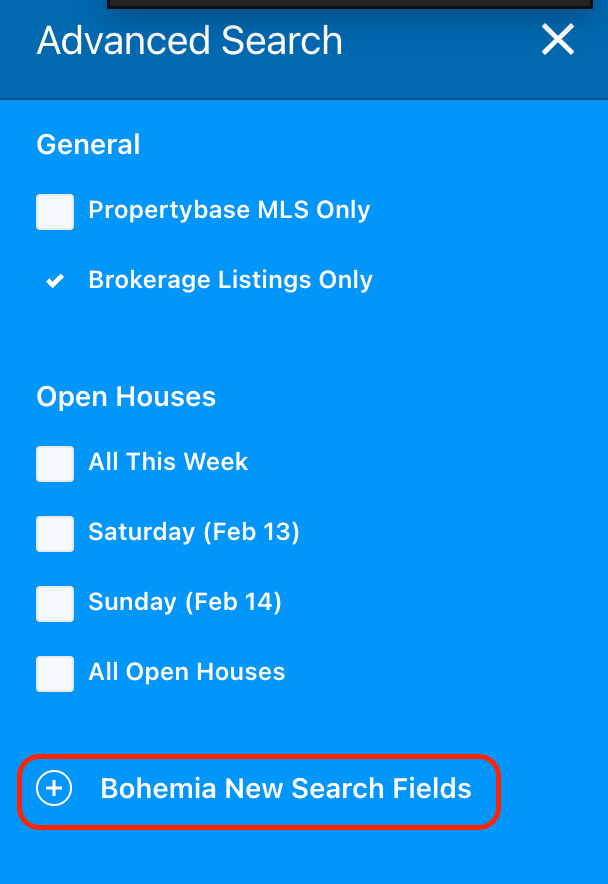 FAQ
Q: How often can I change these?
A: As often as you would like! These can be moved around as often as needed
How does this differ for agents?
Broker and Admin level users can use these settings.