How to Test an Email Campaign [Next Gen] Follow
Summary
Did you just make an out-of-this-world email campaign? It sure looks great, but wouldn't it feel just a bit better to test this out first prior to sending it to your clients? You can send a quick test of Drip and Blast campaigns!
How to Test the Campaigns
admin > email marketing > create content > viewable under step 2, Edit & Customize, or step 4 Review and Send
Alternatively
admin > email marketing > click paper airplane/send button to the right of the campaign
Under both the Drip and Blast campaigns, the Send Test option can be used to send out a test email to an email of your choice.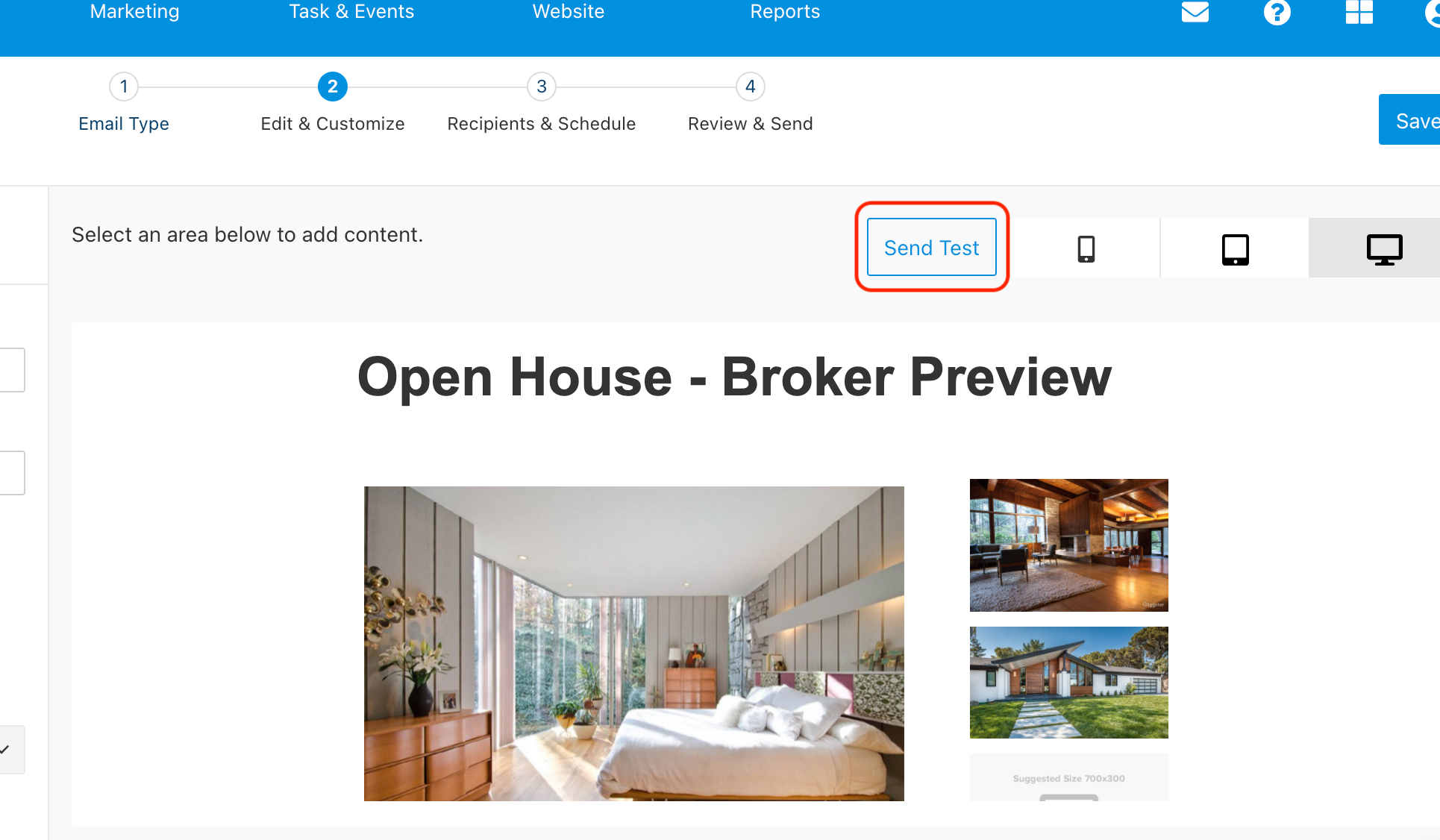 When creating and/or editing your email campaign, you can choose the "Send Test" button to send out a test by filling in the requested data, shown below: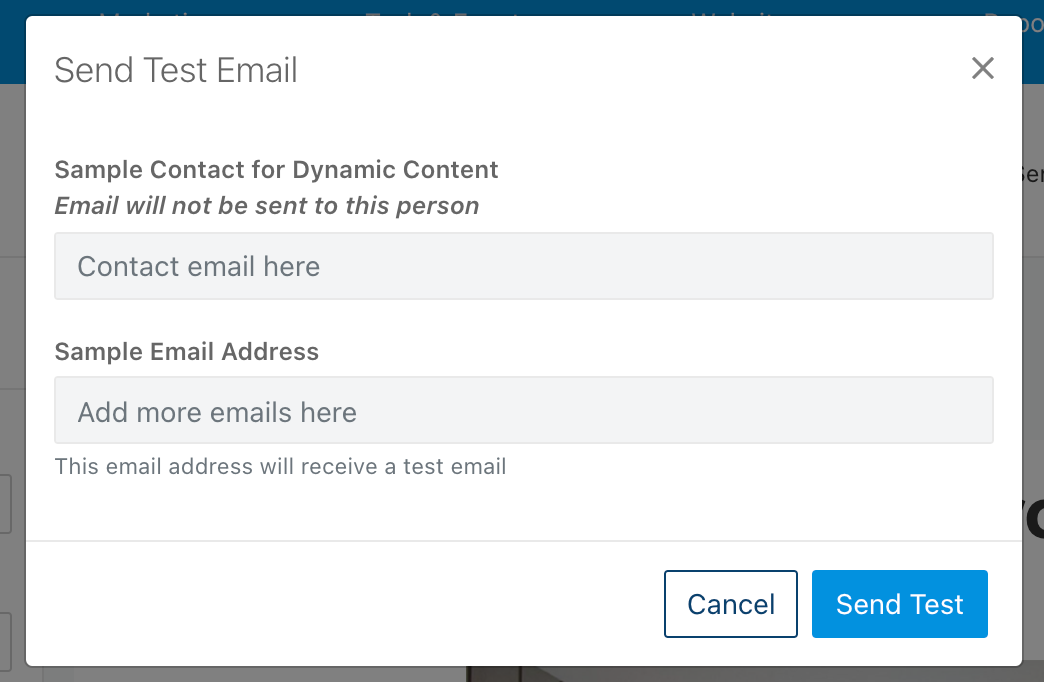 Why are there Two Boxes?
We provide two boxes here for full testing.
The first one is for the dynamic content of the email. What does this mean? It means that the email in this box (which autofills upon typing) should contain a contact in the system. The data from that contact's profile will be pulled into the email for the insert fields. No email will be sent to this contact.
The second one is for the test destination. More often than not, this will be your email. An email will be received with the information of the contact inserted above.
So, I Pressed Send Test, What Happens Now?
Now that the Test has been sent, an email should be received into your inbox. If you are working with a Drip Campaigns, a copy of each email will be sent.
Please note that test emails may come from hello@propertybase.com
FAQ
Q: Is this just for email? Or also text?
A: At this time, tests only work for emails.
Q: Do I need to insert information in both sections?
A: While it is not necessary, we highly suggest it. By filling in both fields of the Send Test prompt, you can ensure that the insert fields work as desired as well as being able to review a real looking email.