How a Broker or Admin Selects a Transaction Solution in PBGO Follow
You can now connect your Propertybase Go account with multiple transaction solutions! Track and manage all transaction information and activities, from listing to close, with either transaction solution.
You can connect with Propertybase Back Office, Brokermint, Docusign Transaction Rooms, Dotloop, Skyslope, along with the newest transaction solution options zipForm or TransactionDesk via the new Transactions section of your PBGO account. Follow the directions below to learn how!
If you do not have TransactionDesk or zipForm, feel free to schedule a demo with our sales team so you can learn more about those products.
If you already have a service and you just need to learn how to connect it, see the steps below:
Step 1: As the broker/admin on this account, it is up to you to decide which transaction solution you and your team go through. PBGO only allows 1 integration at a time, so your agents must use the same transaction solution you pick. If you have the service already, simply click the Connect to a Service button.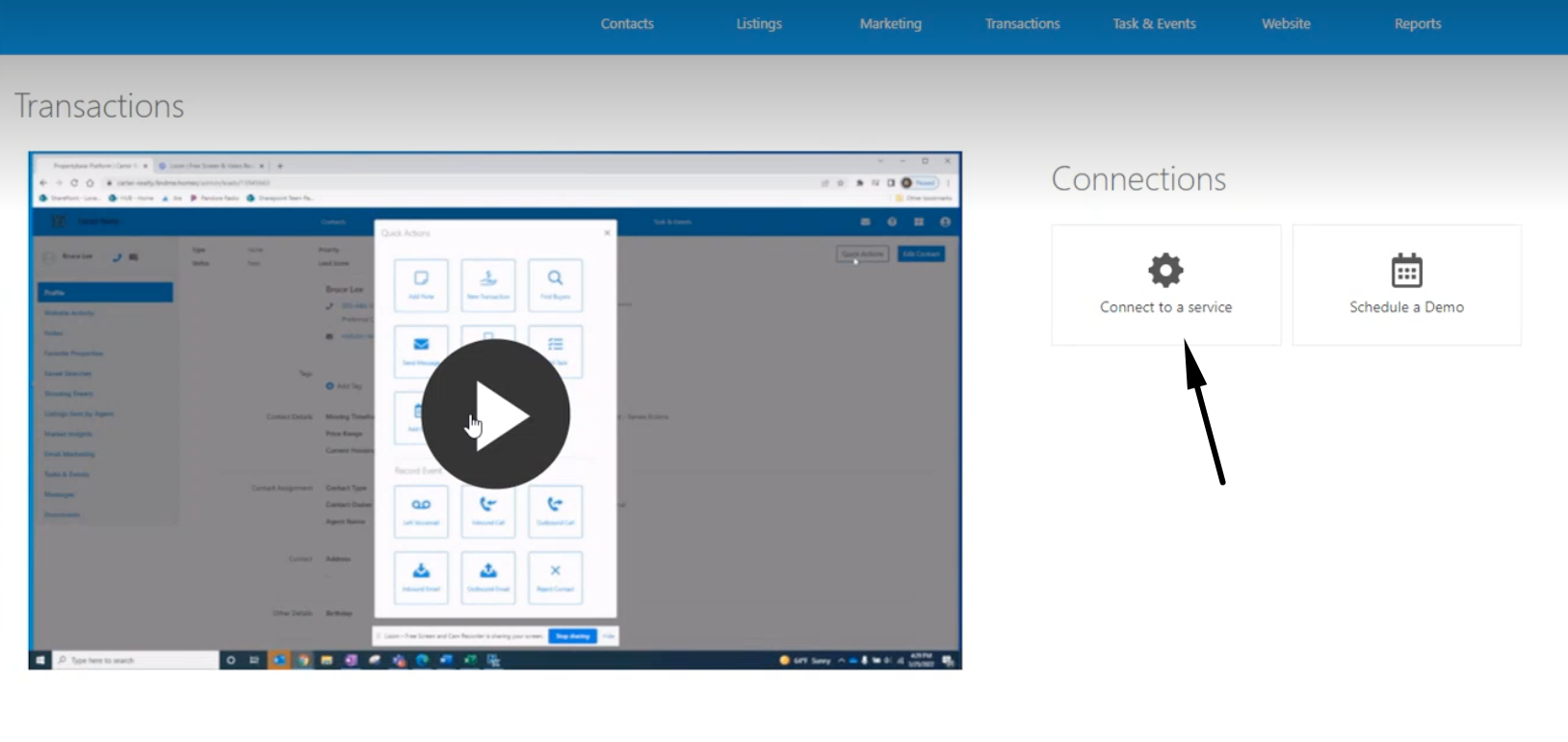 Step 2: Once you click the button, a pop-up will occur. Click the drop-down menu to select the service you wish to connect.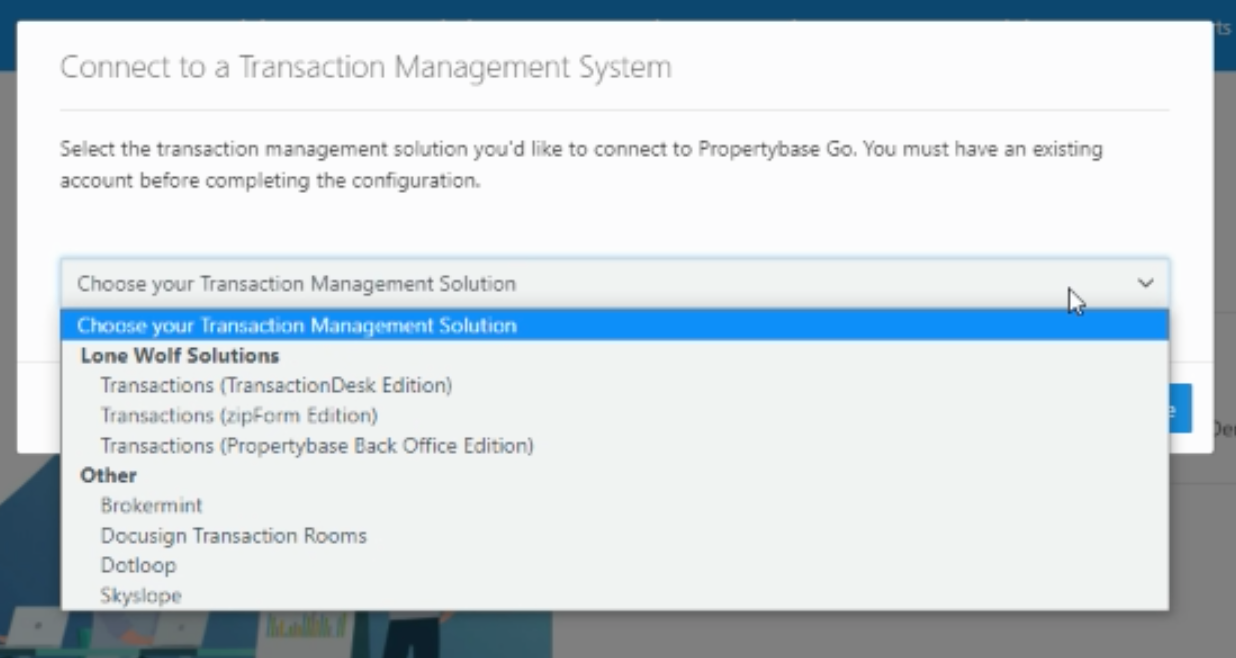 Step 3: Once you select your service, simply click the Save button and the Transactions tab will now appear on all of your agent sites. (Note: TransactionDesk is selected just for the example, all other connections may look a bit different for connections)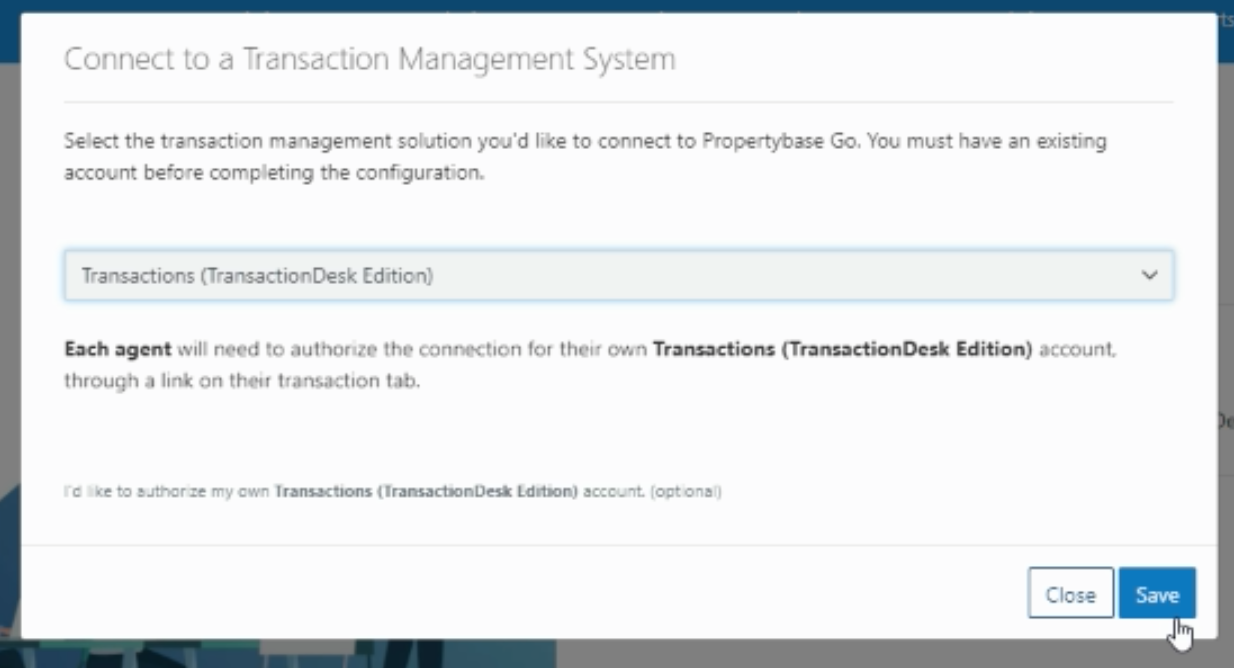 Step 4 (Optional): If you are a broker that also works as an agent, you will need to authorize your own account as well prior to using it. Simply click the "I'd like to authorize my own Transactions (TransactionDesk Edition) account" and enter your credentials.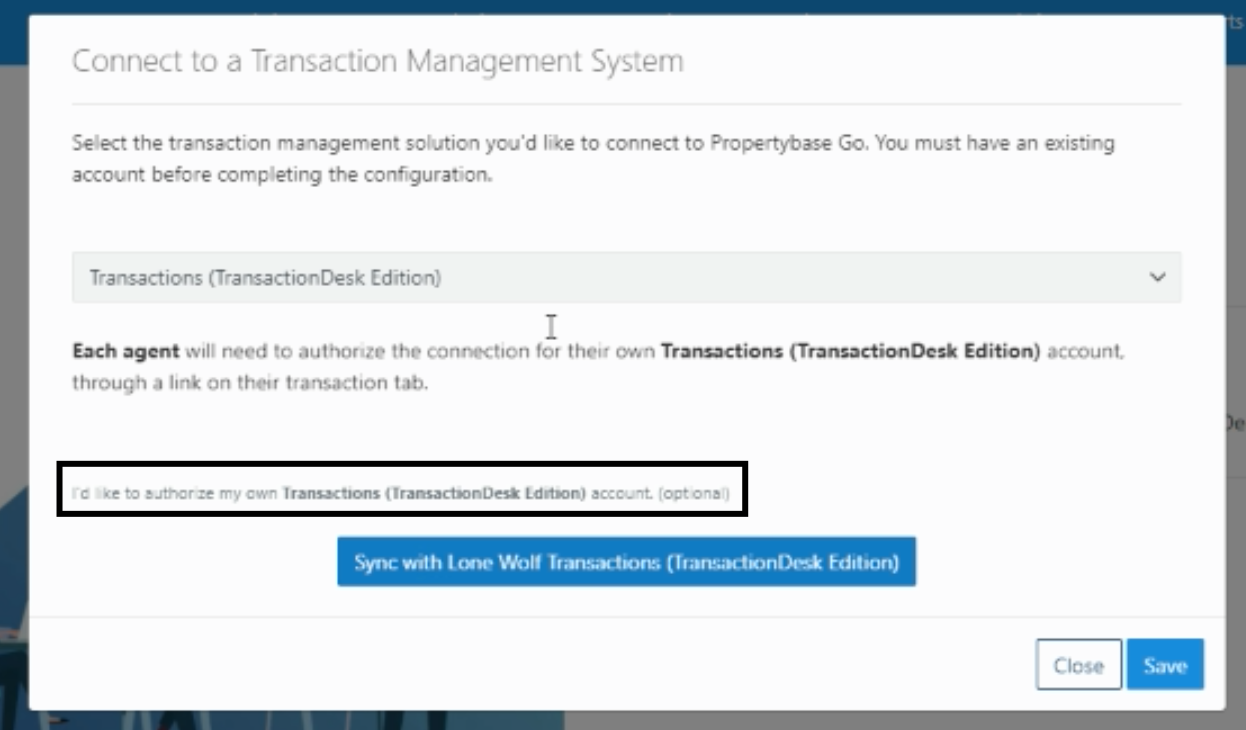 Additional Notes: You do not need to authorize your own account if you want to enter a transaction on behalf of one of your agents. Step 4 is specifically for if you want to enter in the transactions and it's your transaction as a broker.


Need to change the transaction solution you chose? Simply click the "Configure Service" button to change the service that you had originally chosen. Please note: This alters all your agent's connections as well.
Done! You've now connected your transaction solution to PBGO!