Completing Your Agent Profile Follow
Completing your agent profile is an important first step to optimizing your online presence.
Potential clients will check your website's "About" or "Team" page to learn more about the person they are about to do business with. You want to make sure you put your best foot forward!
We recommend saving frequently as you fill our your Agent Profile!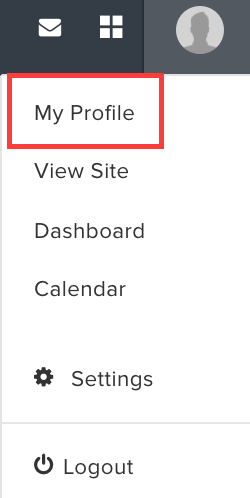 1. Add all of your Primary & Contact information
Fill out the entire Primary Information section. Be sure to include your primary cell phone number & email address in your profile. This is where you will receive SMS text notifications or important email updates from the platform.
We strongly advise that you create a NEW password to log in to your account. For security purpose, you should not use the default password you were assigned.
Enter your MLS Agent ID number(s) for each MLS in which you operate. This will do several things:
enable your listings to show automatically on your profile page
adds your image and contact information to your own listings when they appear in search results on the website
shows your image and contact information above listing information for EVERY listing when your leads are viewing them on the website
Details in the Contact Information section are optional, but not required.
2. Enable SMS Notifications
With Propertybase's SMS Notifications, you can now receive real-time SMS Text Notifications when leads take action on their website. High-impact activities such as creating a new saved search, inquiring about a specific property or sending a listing to a friend will automatically send a text message to the agent who owns the lead.
The notification will include details on what action was taken and will include a link directly back to the appropriate information in the Boston Logic CRM. Enabling this feature will allow you to capitalize on lead activity and follow up directly in a much quicker fashion. Note: you must enter a valid cell phone number in your Primary Information to receive these notifications.
Click here to learn about each notification type and how to enable this time-saving feature.
3. Upload Your Photo & Customize Your Profile Display Settings
Upload or change your agent photos on your profile. There are two main photos: The Bio Image and the List Box Image.
The Bio Image will display on your agent profile, the agent roster and in the header of your agent website if you have one.
The optimal photo dimensions are 300 X 450 pixels (px)
The file size should be approximately 50KB or less (larger files will negatively impact page load time)
The List Box Image will display alongside listing results throughout your website. 
The optimal photo dimensions are 240 X 320 pixels (px)
The file size should be approximately 50KB or less (larger files will negatively impact page load time)
Choose whether or not you want to specify a courtesy title, professional title, or languages spoken on your profile. 
Select the properties to display on your agent profile. You can customize the listings shown in three different ways:
automatically choose whether or not to display your listings by status: active, pending, sold, or rented
customize the date range from which sold listings are displayed, from 1 week up to 10 years
choose to sort your listings by closing date or by price
4. Add Your Professional Bio (and a Video!)
Use this space to tell potential customers about yourself and give them a reason to reach out. We recommend writing about the neighborhoods or cities you specialize in or your buyers' or sellers' services.
This is your opportunity to stand out online, so it's important for you to show off why you are unique and give someone a reason to choose you as his or her agent.
You also have the option of embedding a video that you've uploaded to YouTube or Vimeo. Just grab the embed code from your video platform and drop it in the space provided!
5. Edit Your Office Details 
Use this information to display your local office information. Having this office selected means that your agent profile and your listings will display on that office's page on the website, giving you more exposure in front of potential customers.
You can also choose to display your License Number(s) as well as note any specific credentials you have, such as NAR REALTOR and Referral and Relocation Certification.
6. Add Your Social Media Profiles
Adding links to your social media profiles will allow your customers and potential customers to easily connect with you on their social media platform of choice. Entering your information will populate automatic links to your social media profiles from your website and in marketing emails.
We support over a dozen social media profiles, including Facebook, Instagram, LinkedIn, Twitter and Yelp.
7. Customize Your Email Signature
Use this area to customize the Email Signature on all messages you send from your Propertybase website.
Be sure to include your contact information. We recommend at least the following: Your Name, Company Name, Email, Cell, etc.
Add a link to your profile on the website or to your own personal website.
TIP: Send a test email to yourself at a personal email account to make sure you are happy with your signature.